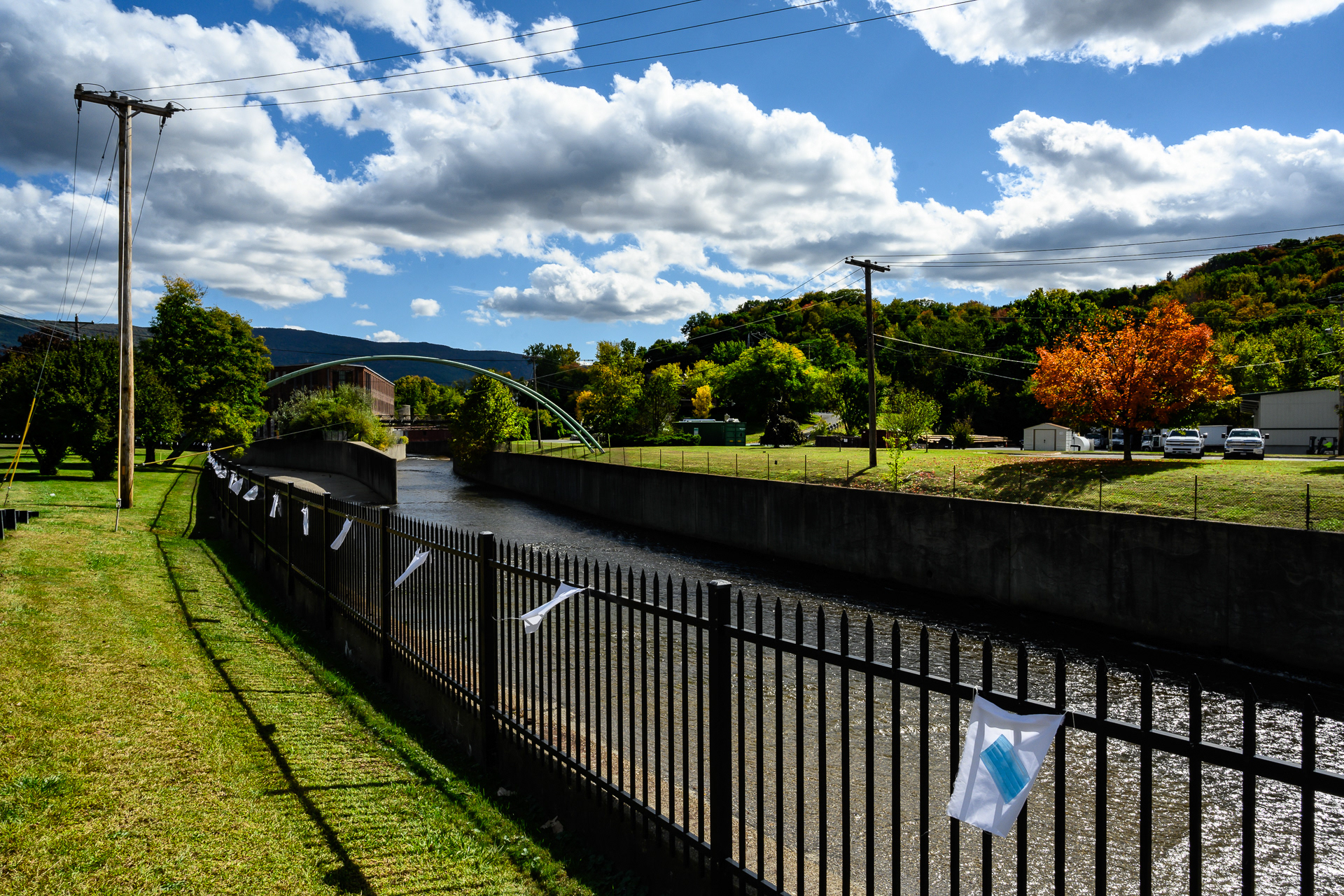 The title of these installations refers to the multiple "airborne transmissions" facing our community, and the world. The SARS-CoV-2 virus responsible for COVID-19 is primarily transmitted through airborne droplets. Our current atmosphere is also filled with other invisible airborne transmissions: Data and medical research. Conspiracy theories and political opinions. Thoughts and prayers.
Each site-specific installation consists of a repeating pattern of surgical style face masks sewn to white cotton fabric rectangles. The flags are suspended on riverside fences at socially distant intervals. These ephemeral works, visually activated by passing airflow, will subtly deteriorate from the effects of seasonal weather changes as the COVID-19 pandemic runs its course.
The white flag, international symbol of ceasefire, evokes the flu pandemic of 1918, when female volunteers hand-sewed stacks of white cotton masks for medical and personal protection. The commercially available surgical masks, sourced at a local grocery store, are manufactured in the People's Republic of China, where the SARS-CoV-2 virus first appeared. These two items, synthetic masks superimposed on cotton, reflect the similarities and evolution of personal protective equipment since the last massive global pandemic.
The Hoosic River in the background, with its continuously changing flow, and the surrounding historic mill buildings, stand as symbols of endurance and transformation in the century that has passed between the 1918 pandemic and our present moment.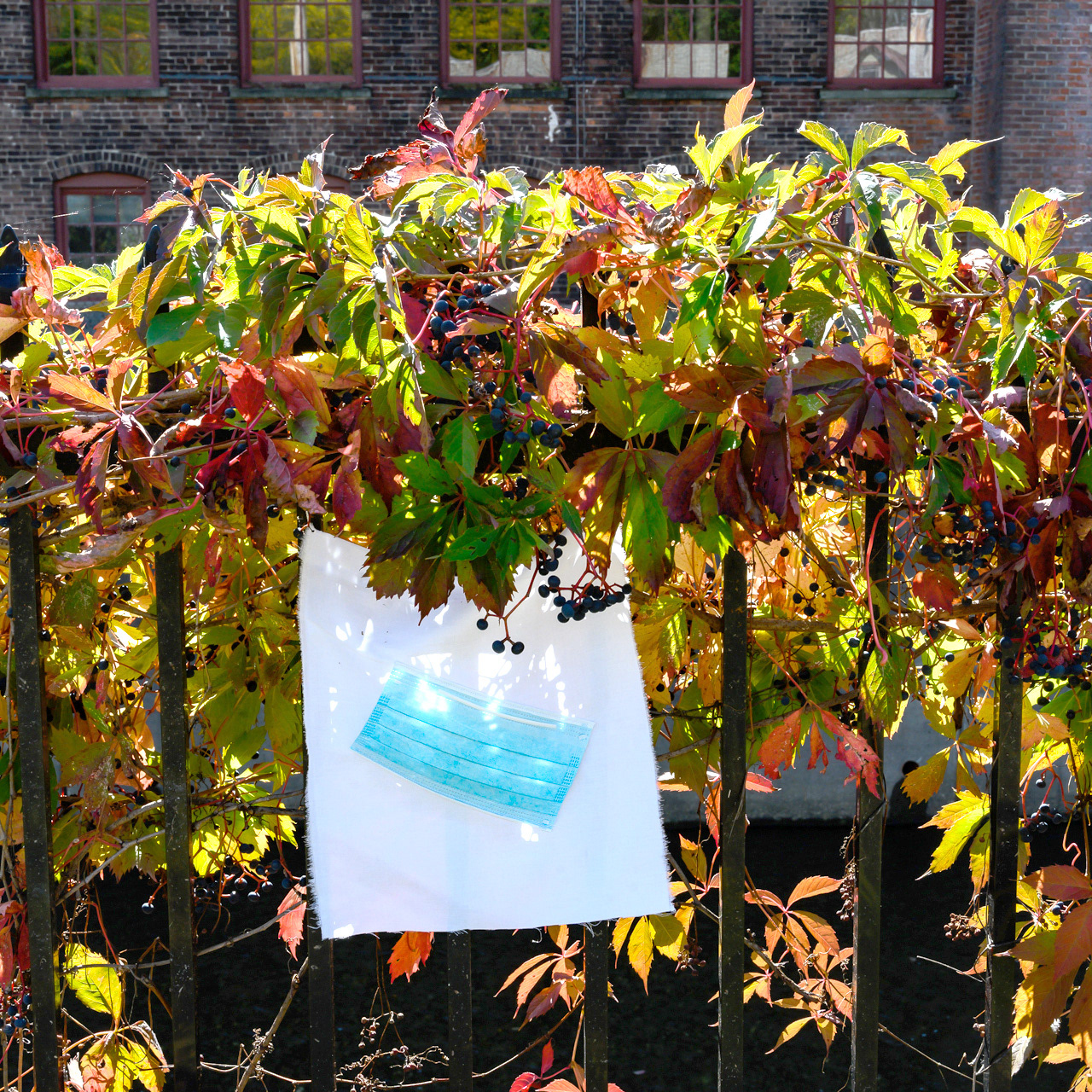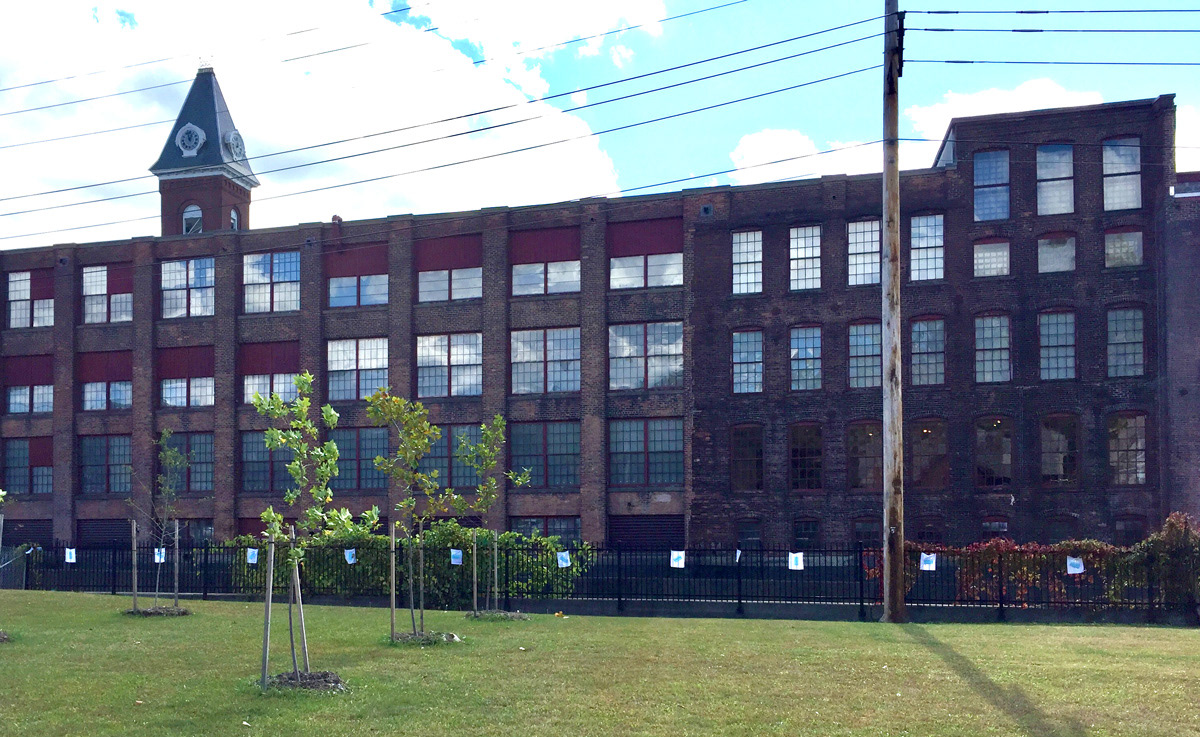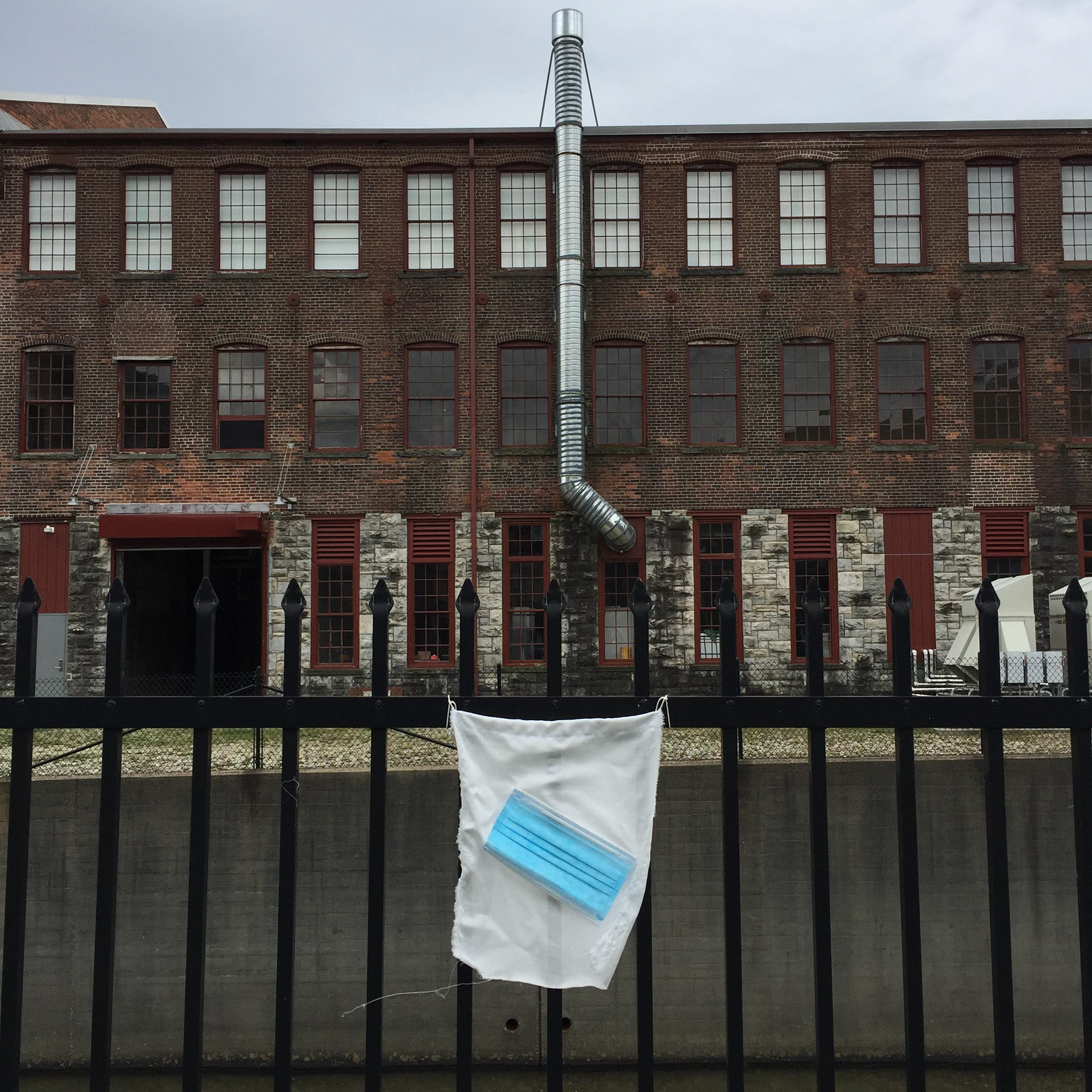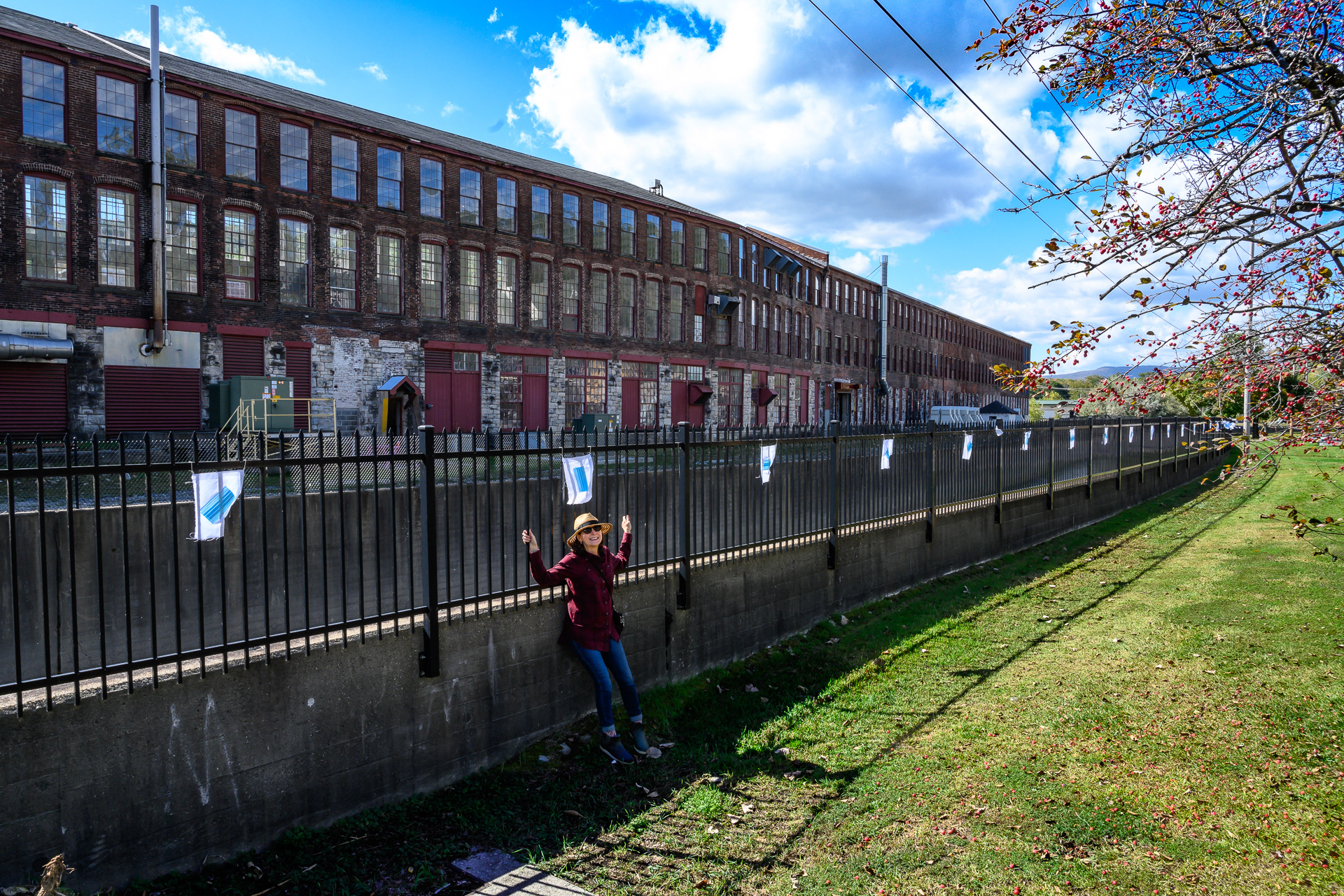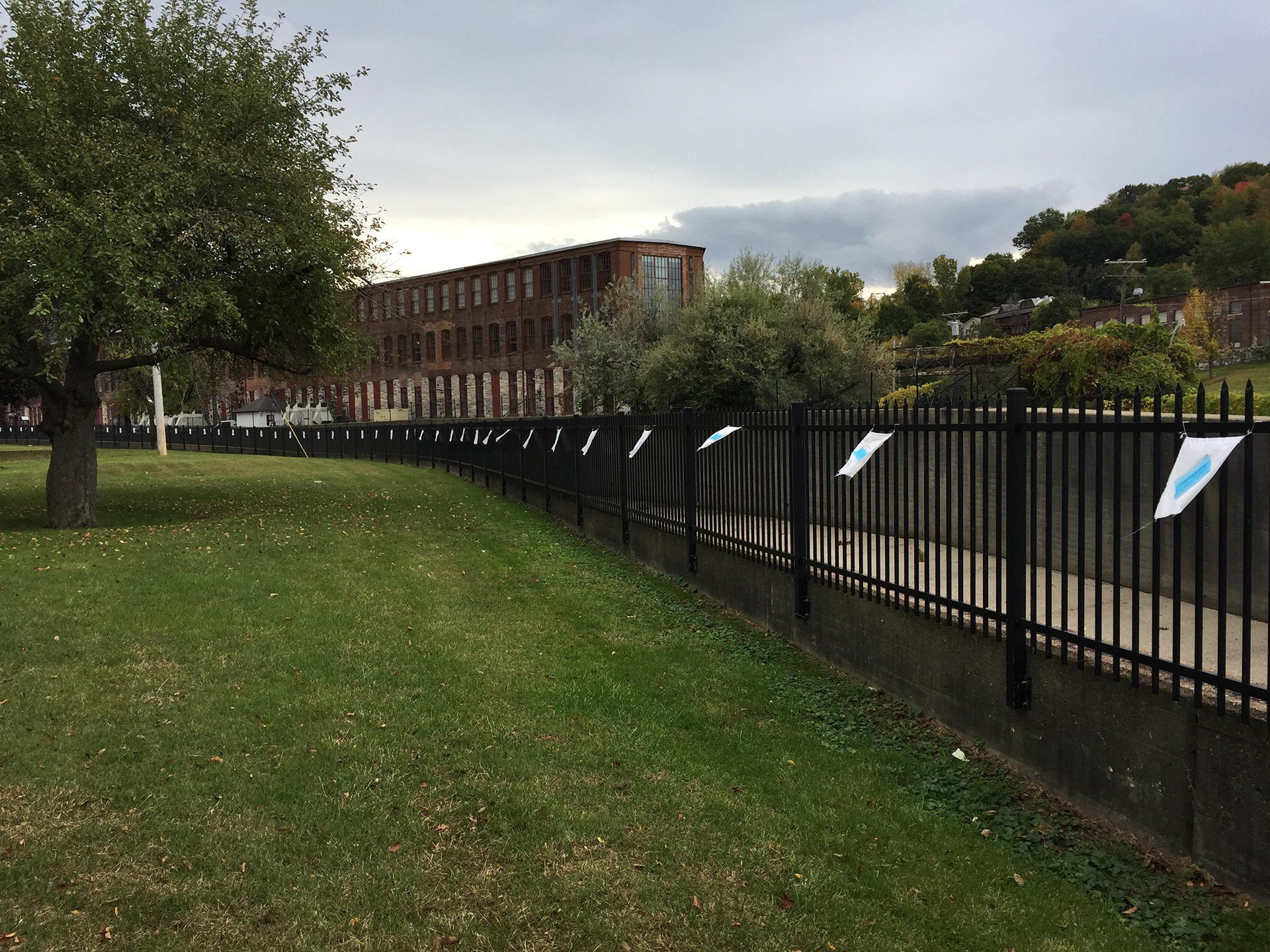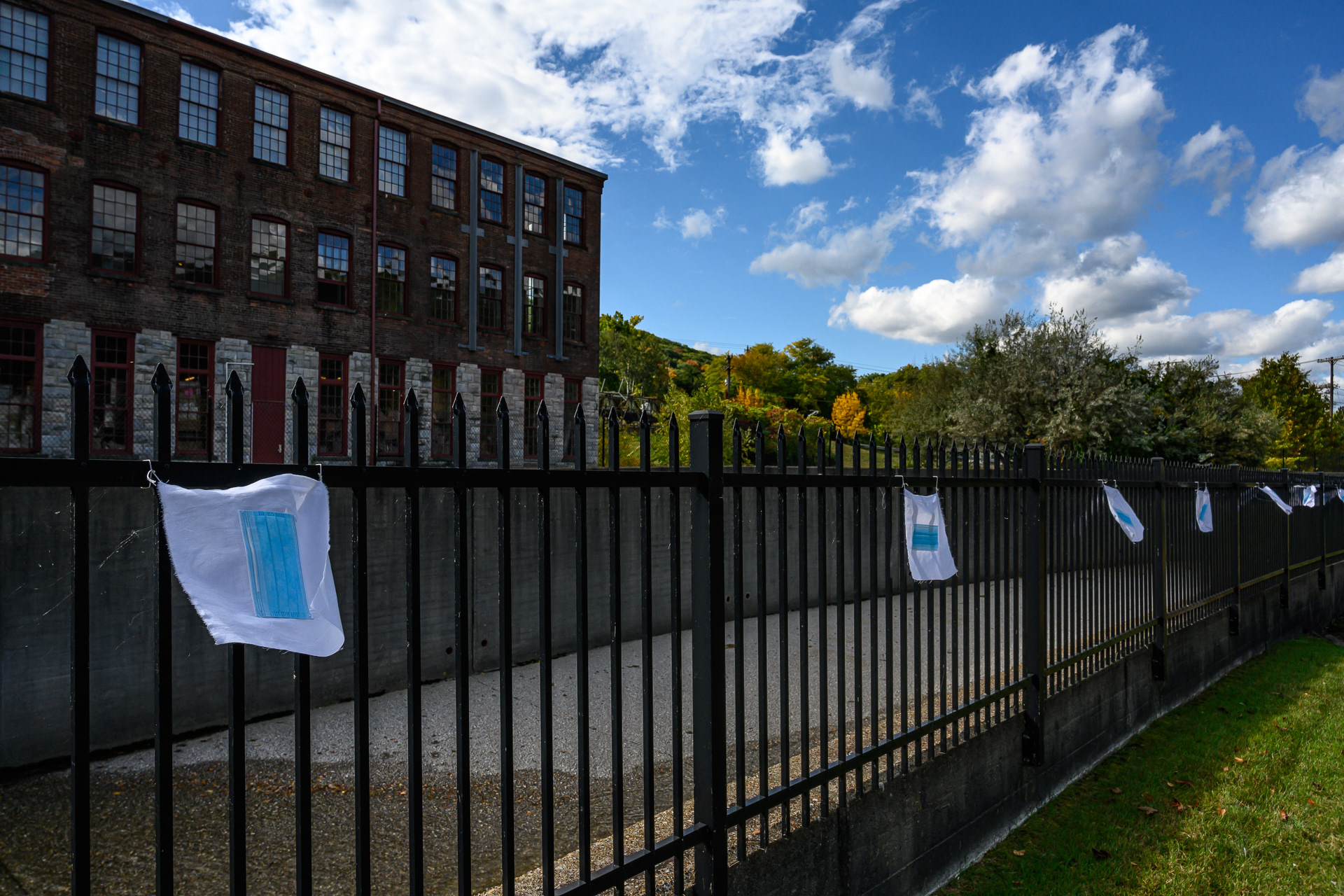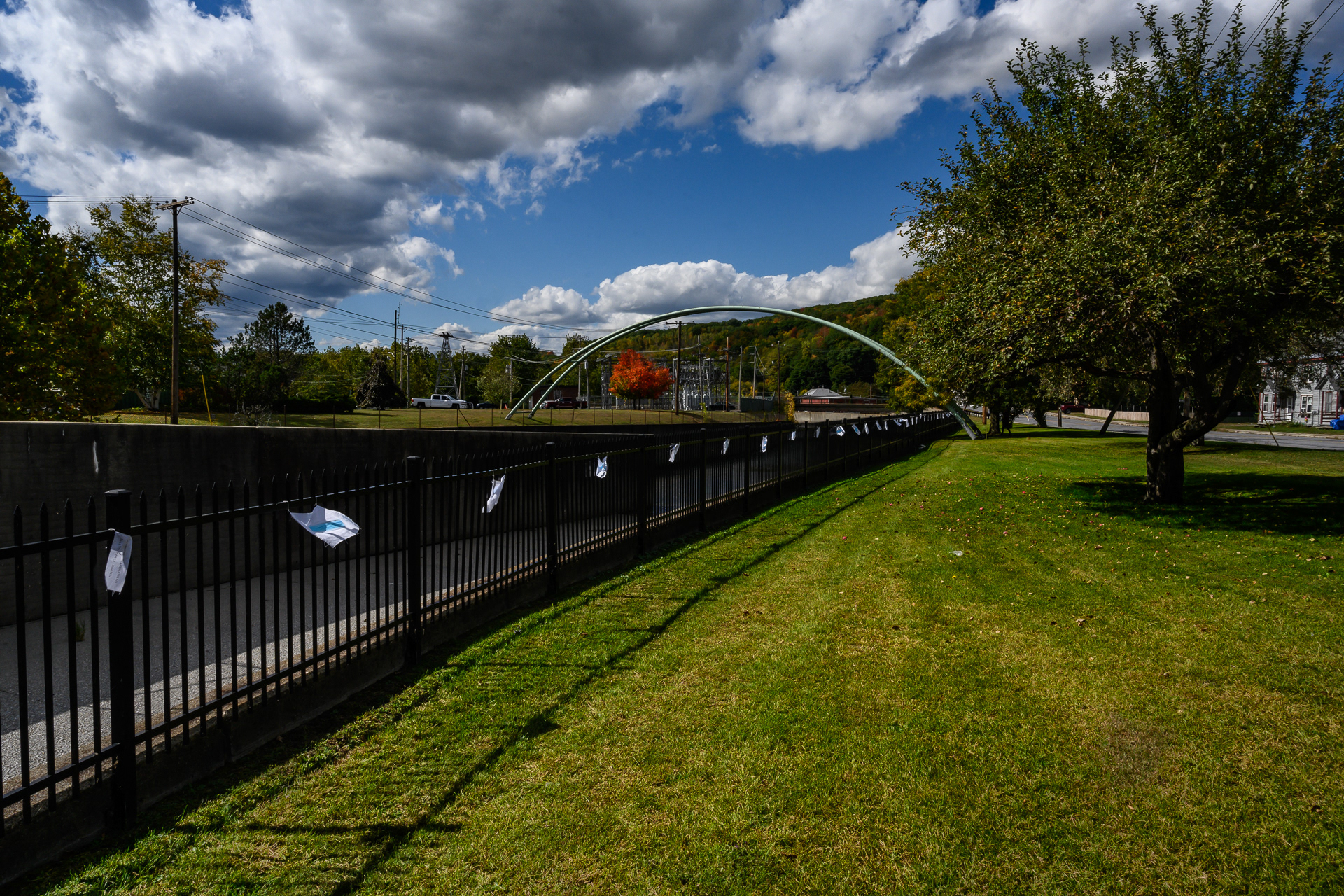 The Hoosic River North Branch Spillway installation of

Airborne Transmission

 consists of 16 masks suspended on 83' length of fencing located behind the historic Eclipse Mill in North Adams, MA. On view from July 2020 until all mask wearing mandates in Massachusetts are lifted. A project in association with the Eclipse Mill Gallery.