Bedroom: Sleeping Together/Sleeping Alone
This series of ten canvases depicts a male, female or androgynous figure sleeping alone. When paired into couples, these paintings express a range of mixed gender relationships, with shifting compositional and narrative interactions. There are ninety possible diptych combinations.
Each canvas 36" x 24", acrylic and charcoal, 2017.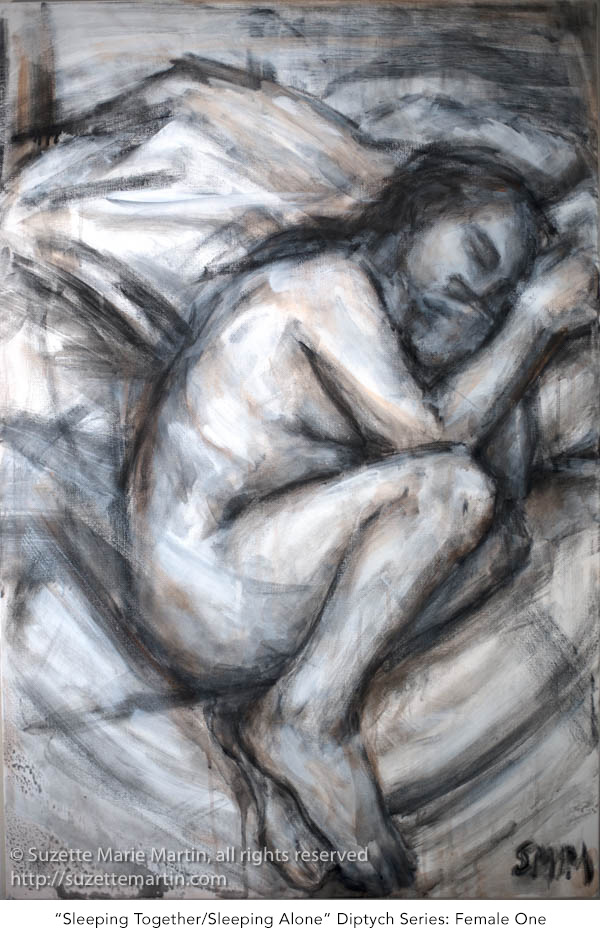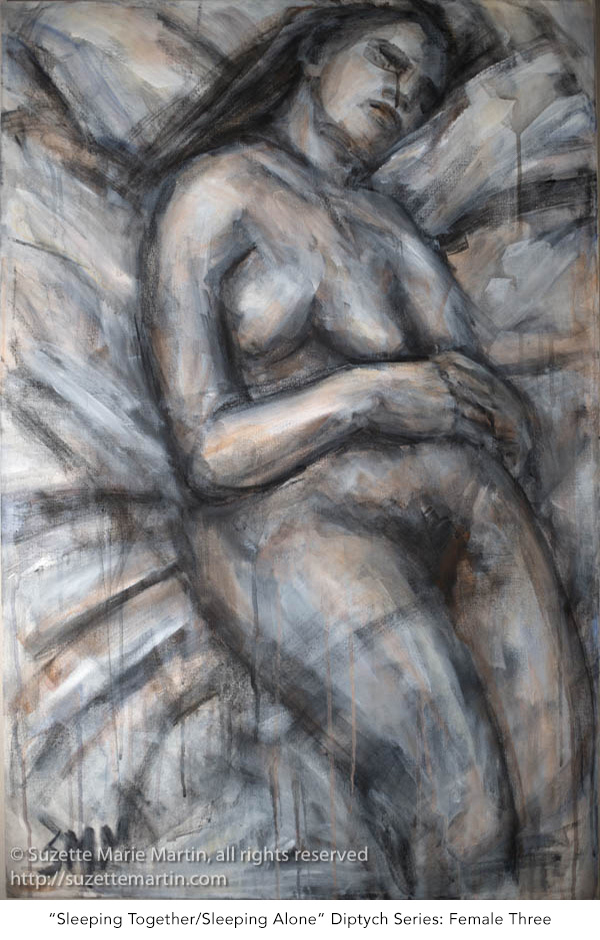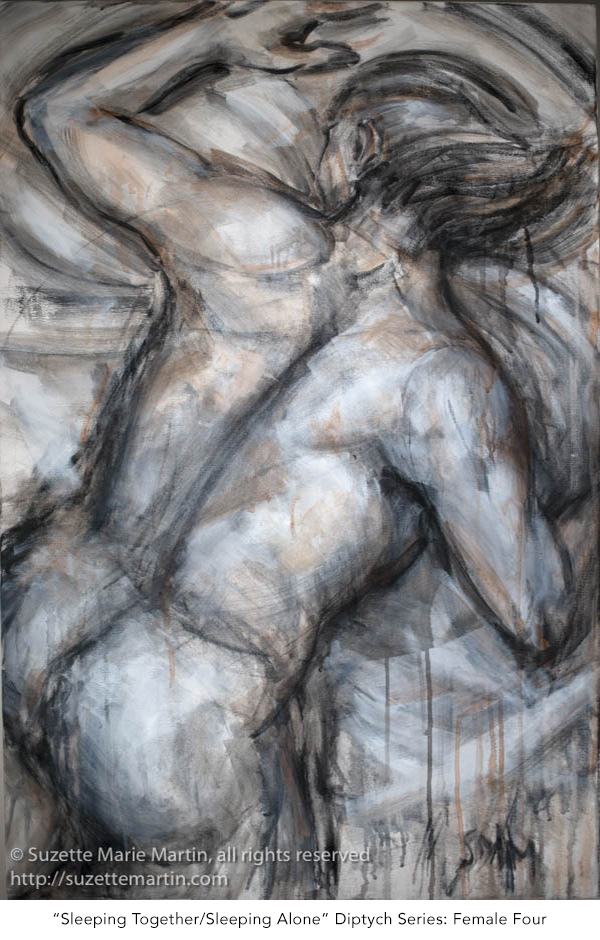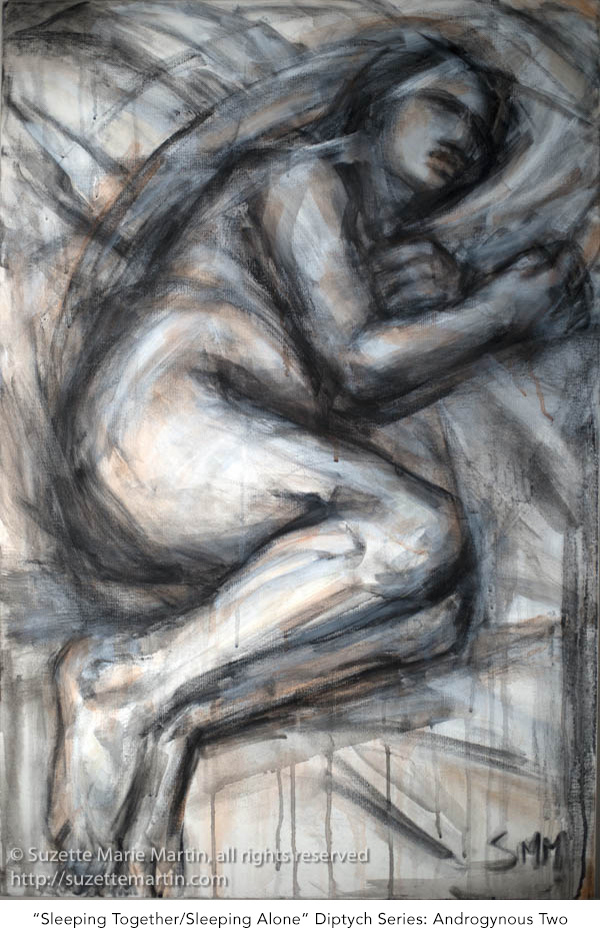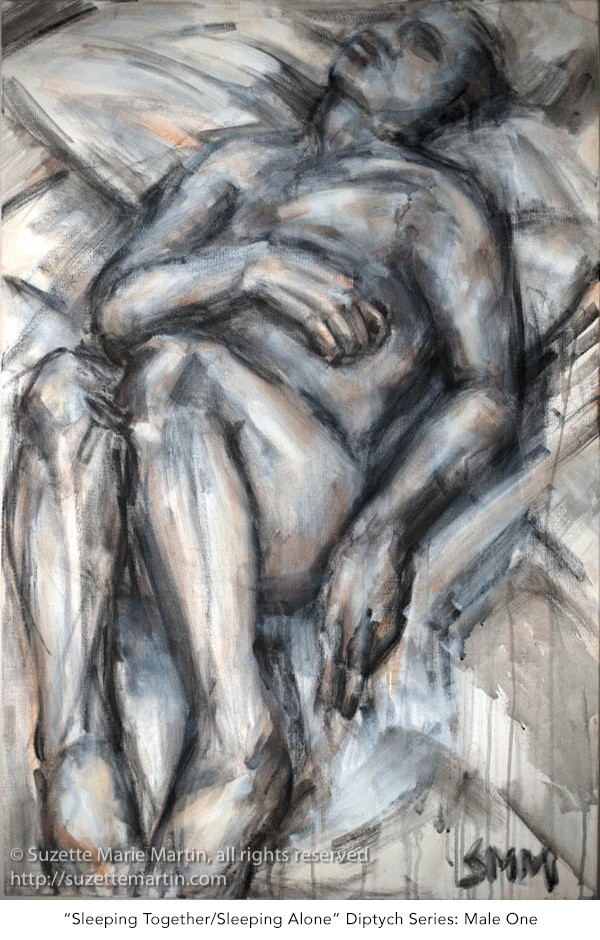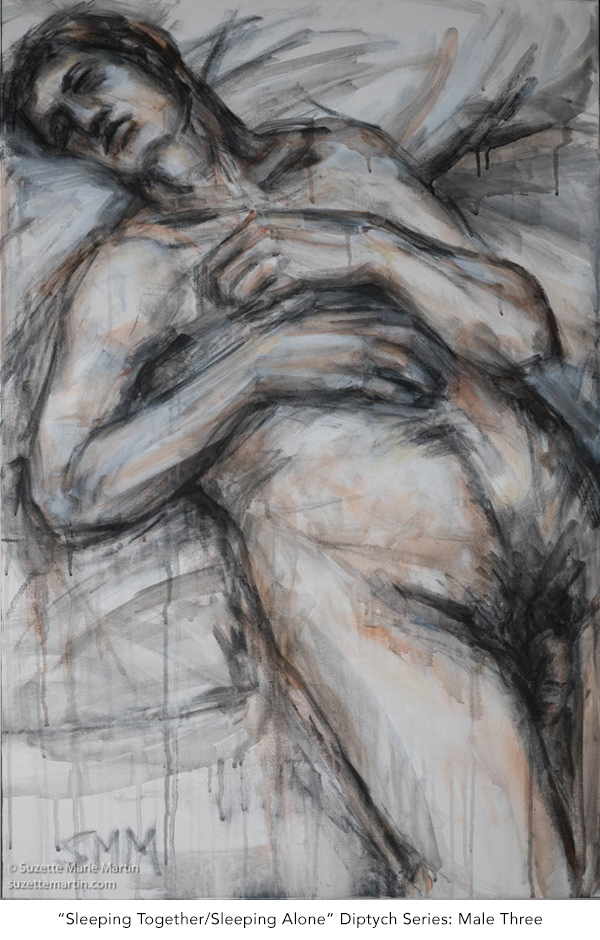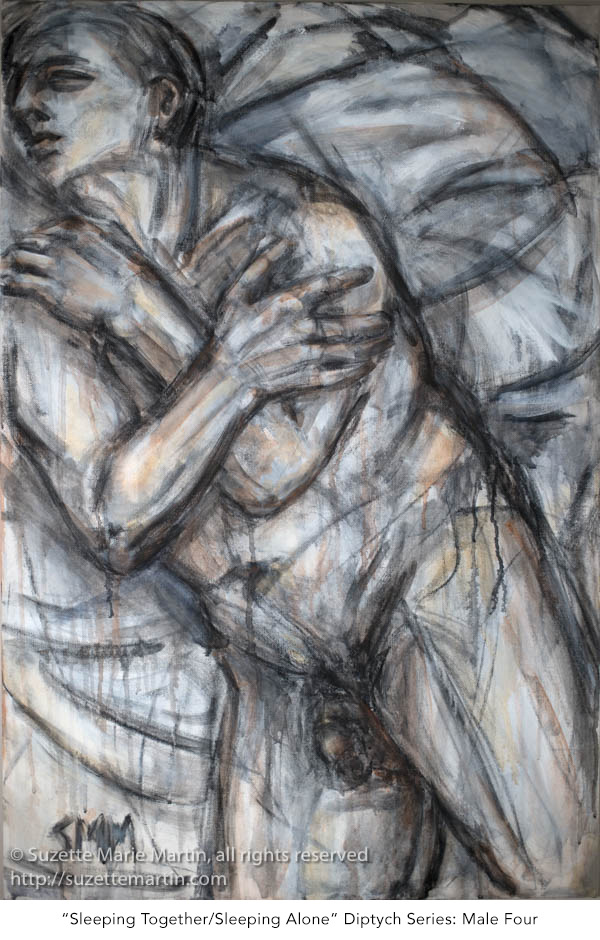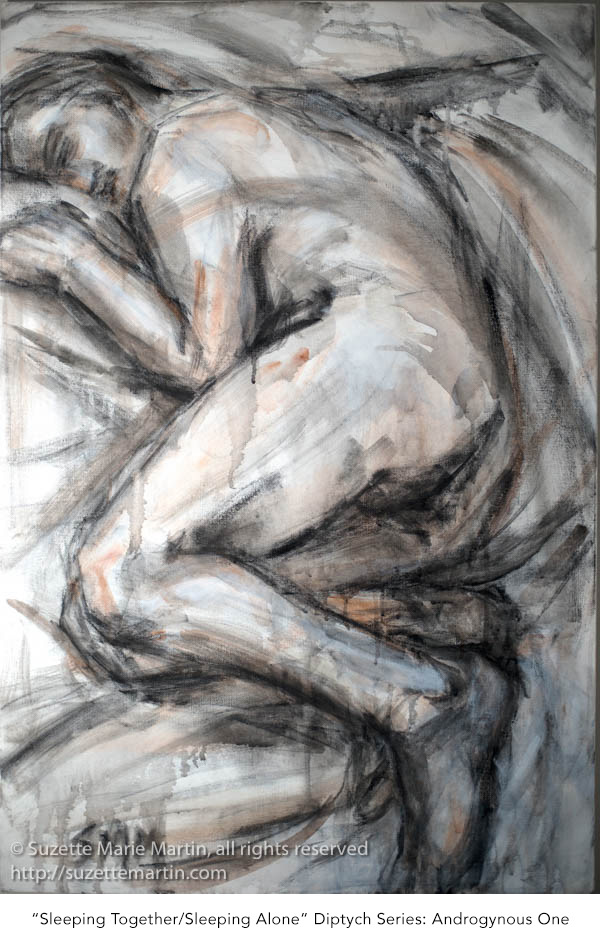 Six of ninety possible couple combinations.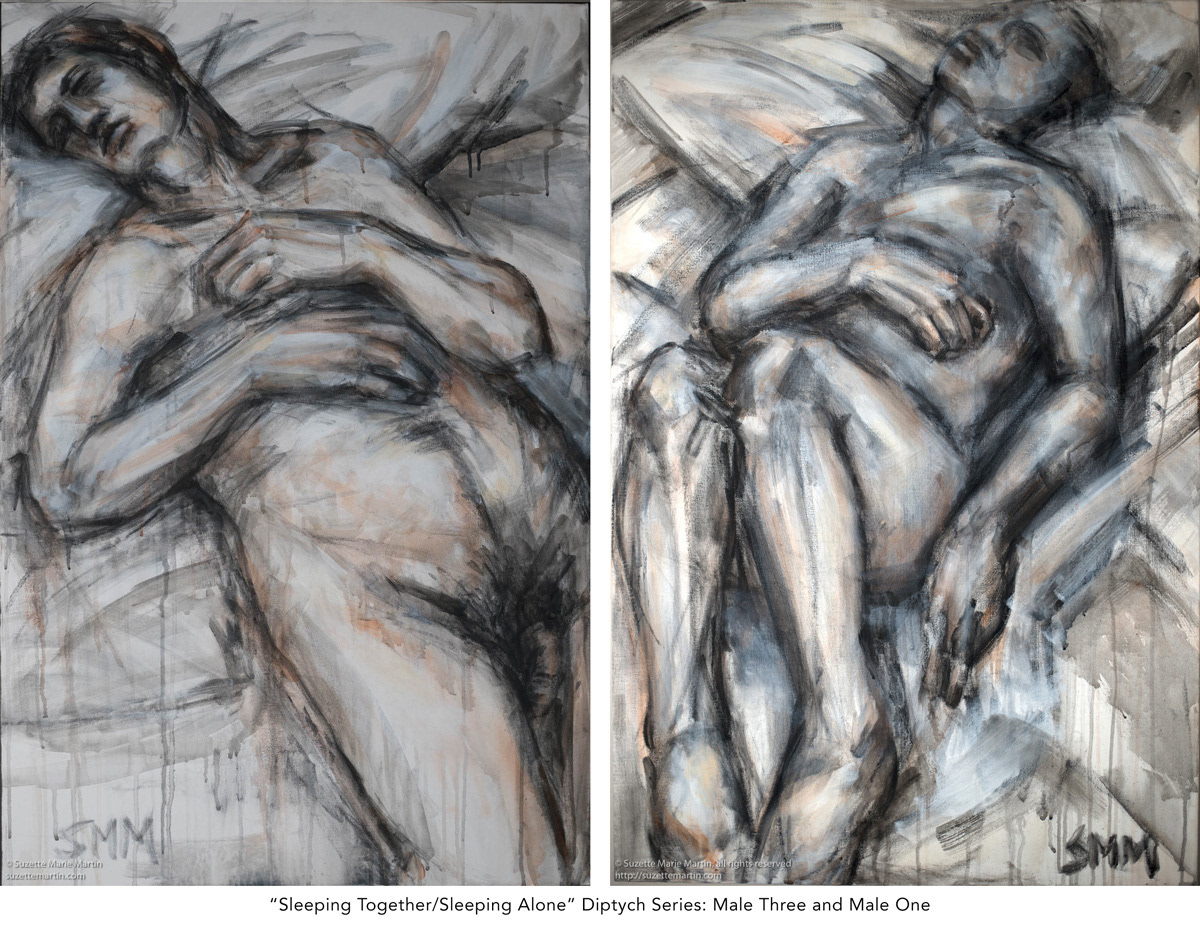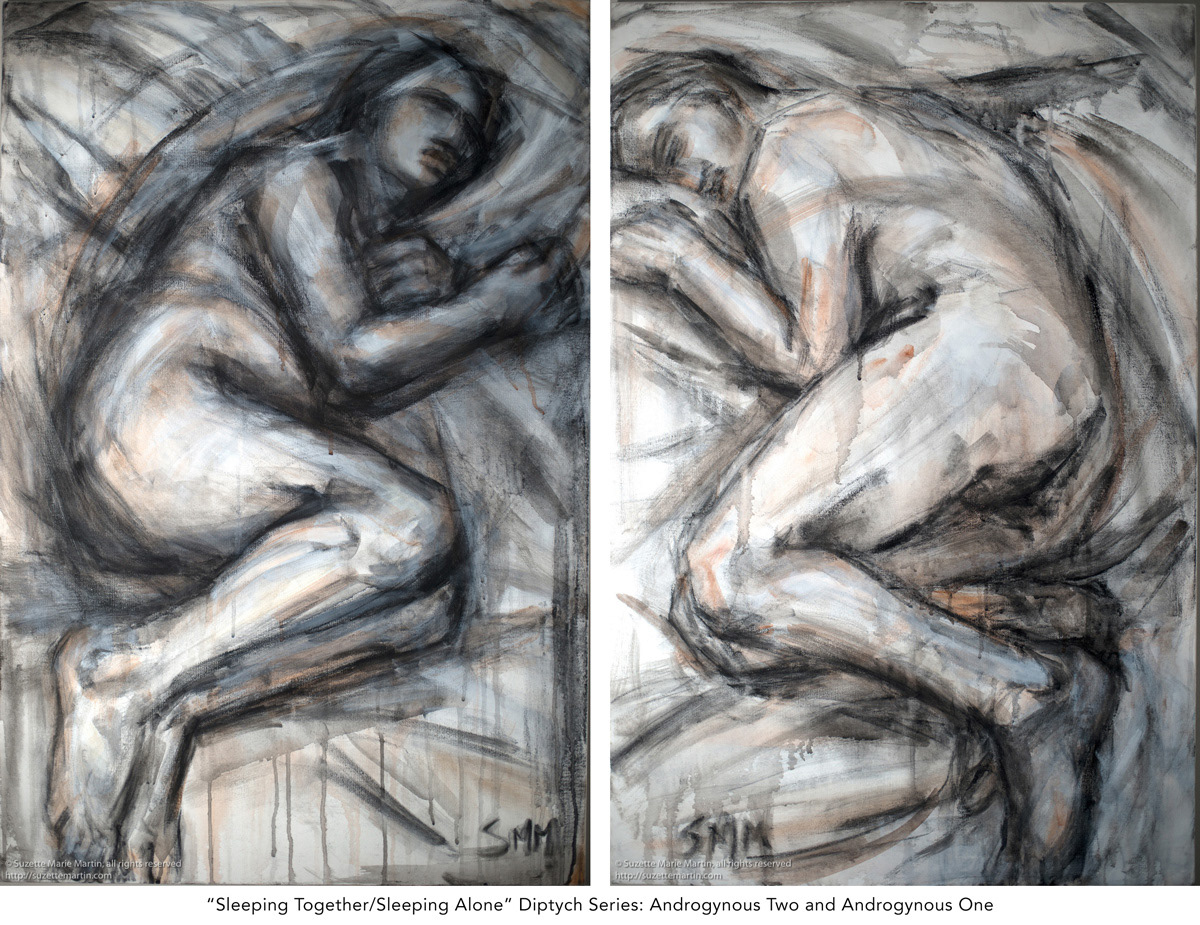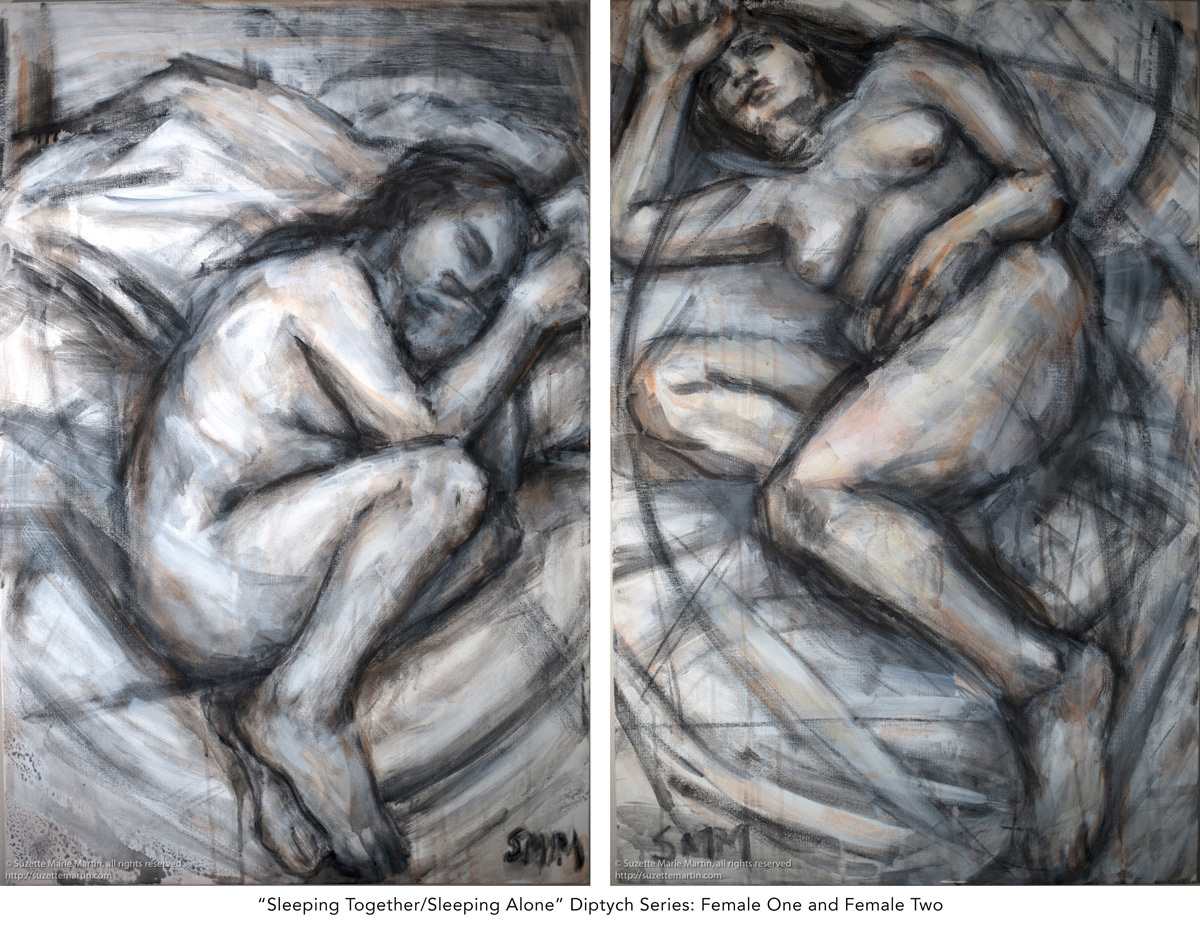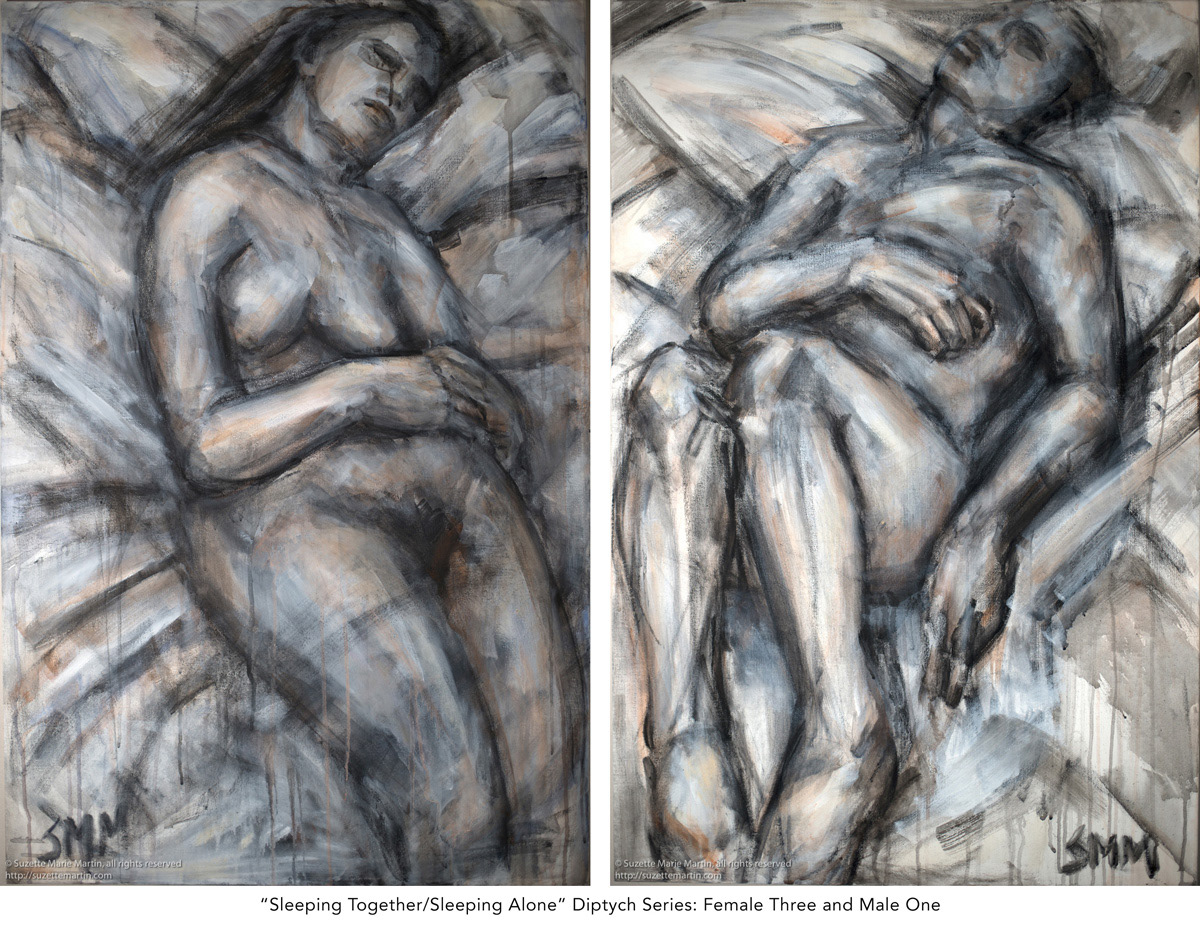 This still-frame video shows all 90 possible diptych combinations.