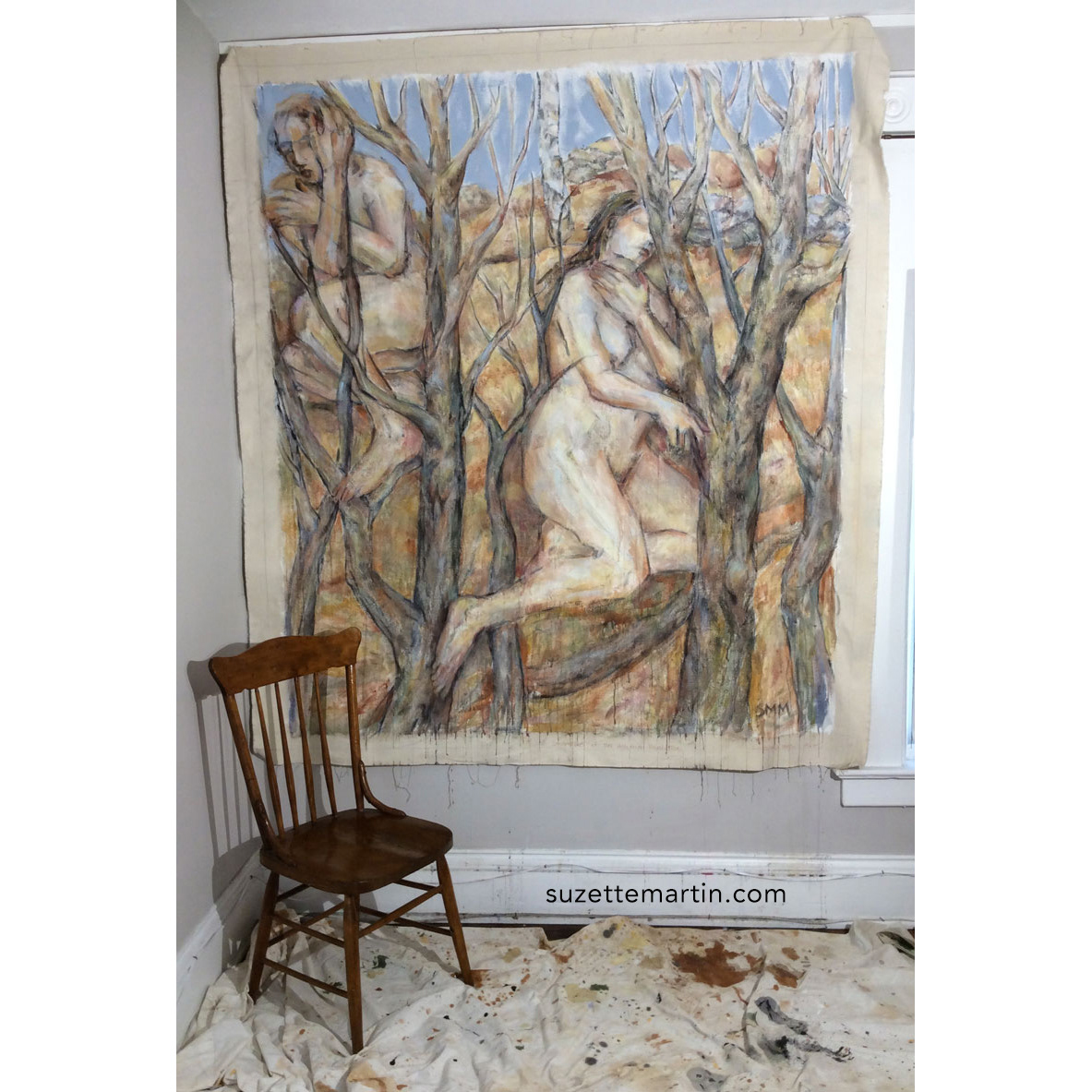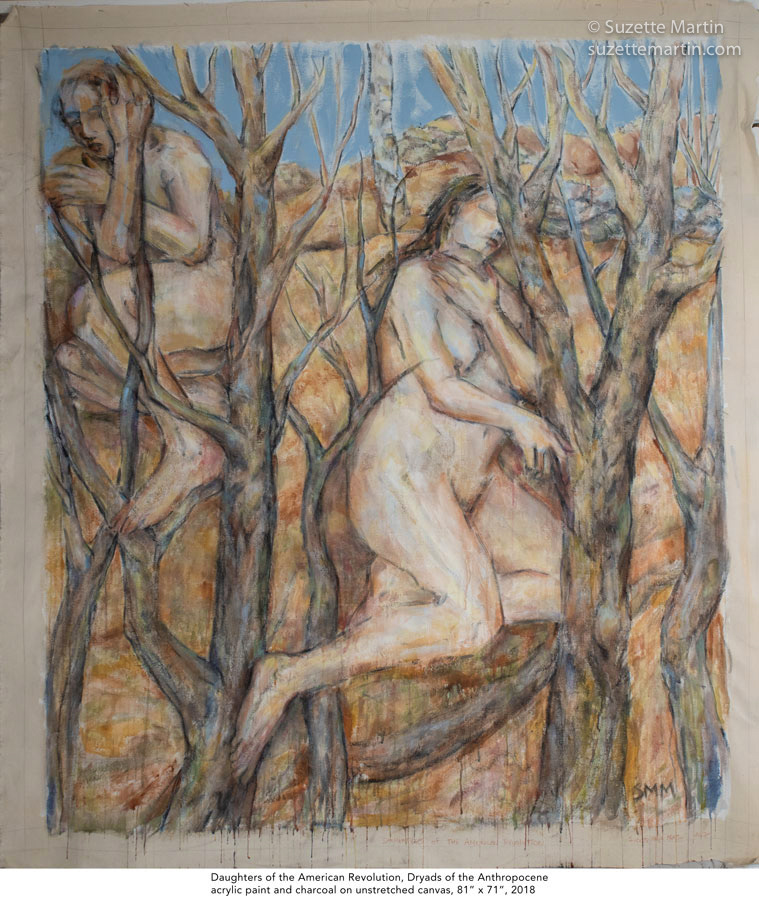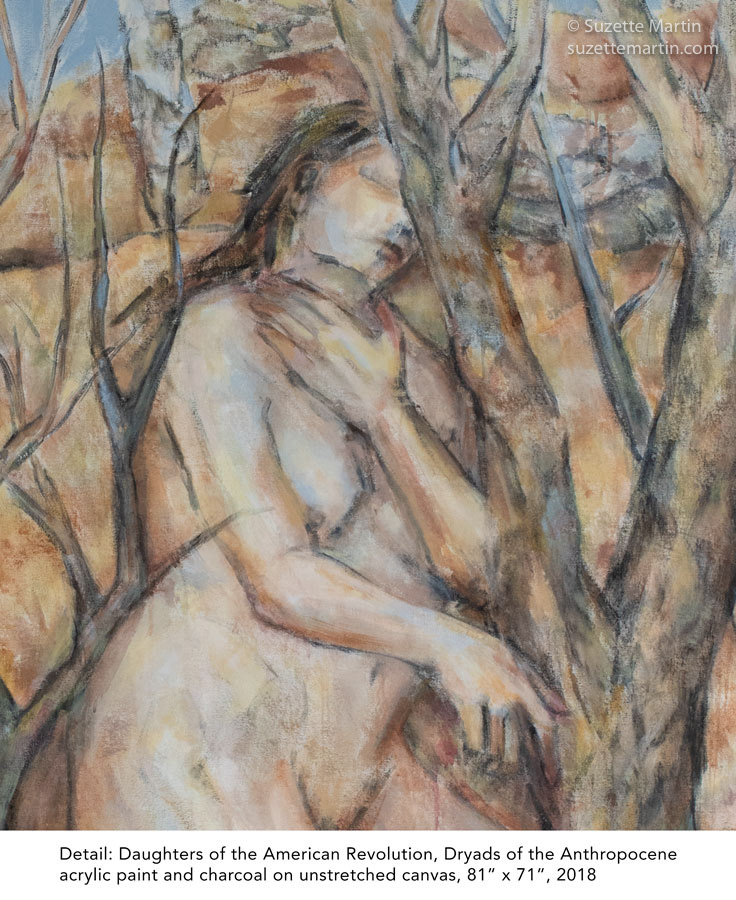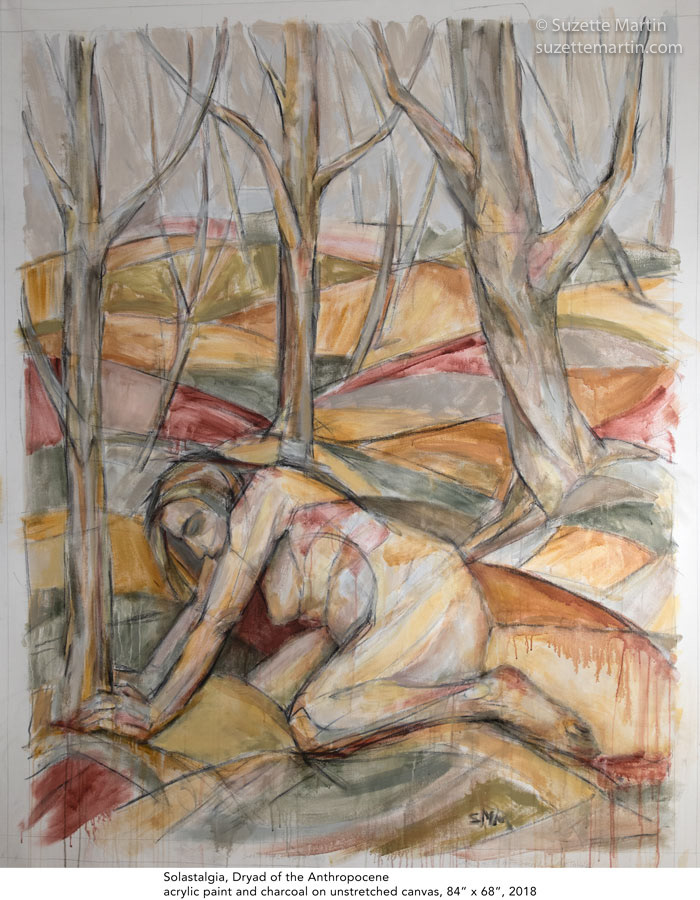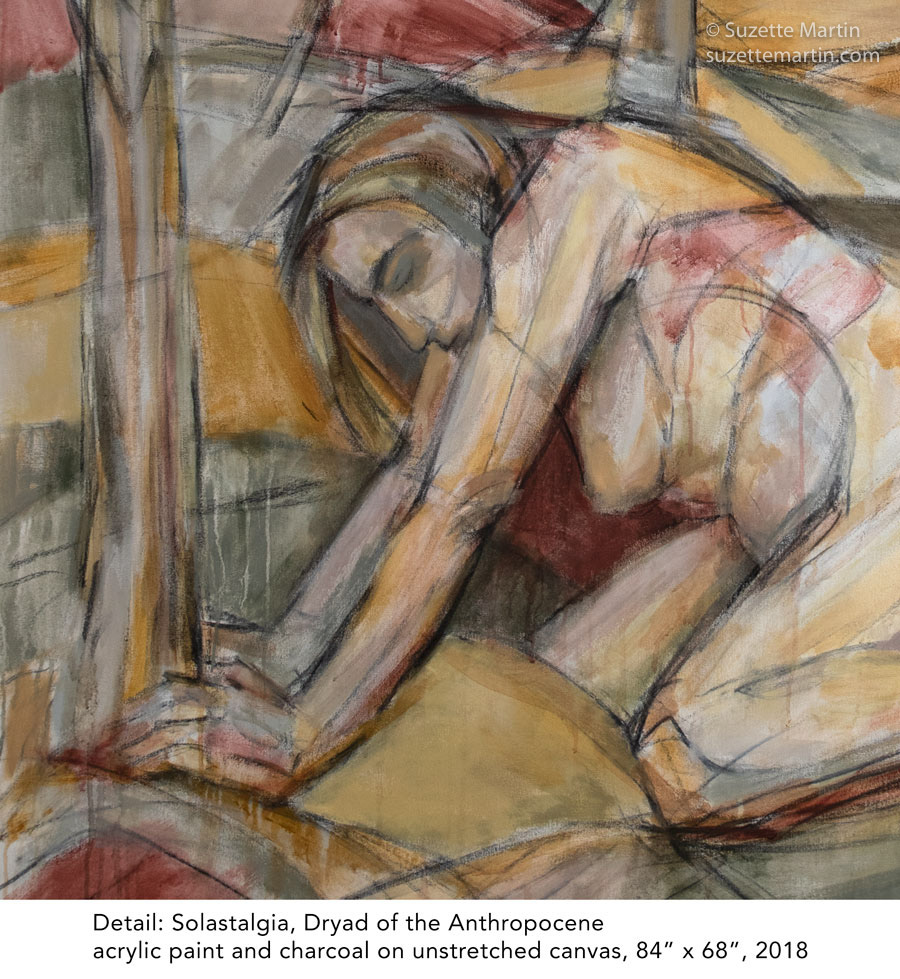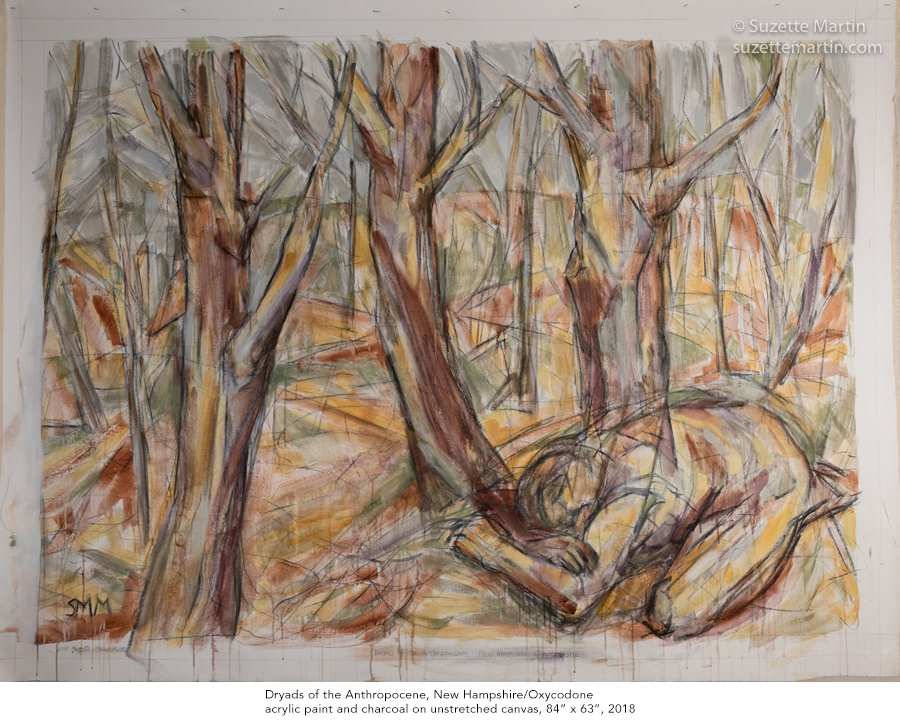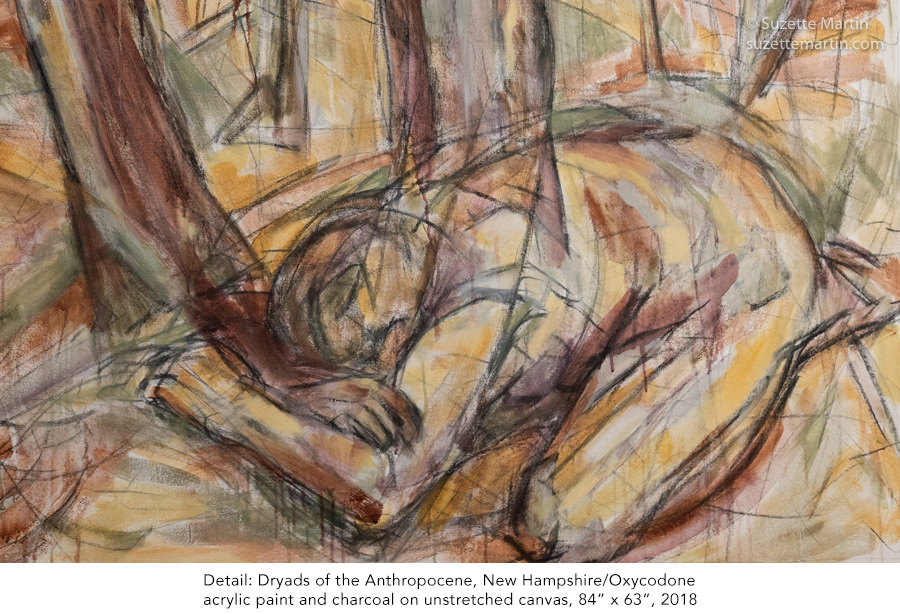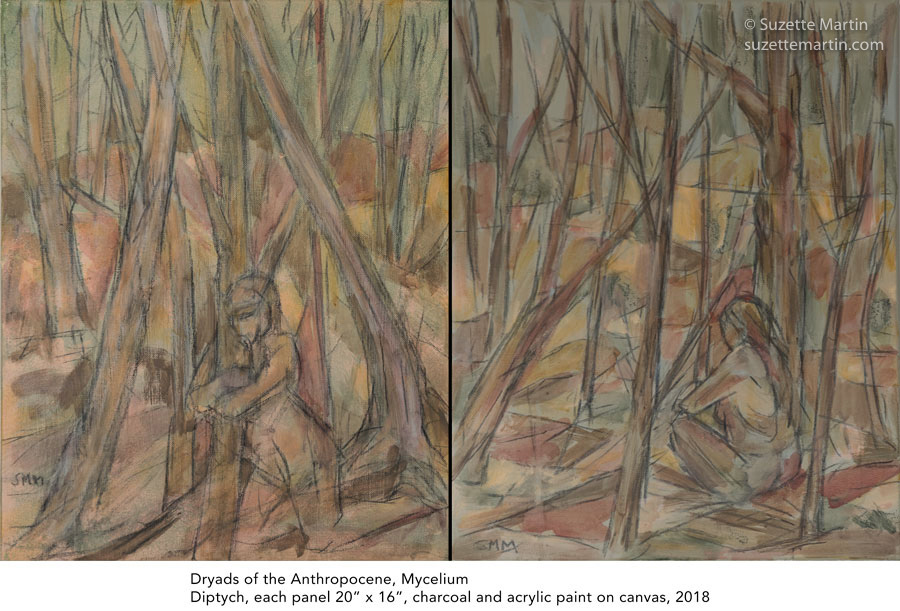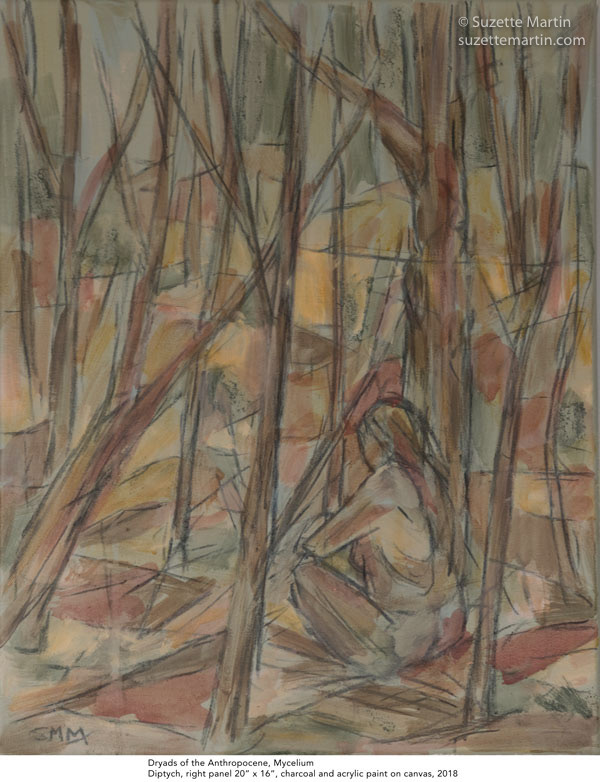 Abo
ut the Dryads of the Anthropocene
The wooded landscapes of New England and Quebec have been my family's home for nearly 400 years, from the earliest colonization of the New World through the economic collapse of post-industrial America. When highly addictive opioid drugs and alcoholism swept through the abandoned mill towns and rural communities of New Hampshire, many families were shattered, including my own. Powerless to prevent my mother's physical and mental dissolution, images of leafless trees and defenseless women, bones and branches emerged from my grief.
Economic, political and cultural events have always spanned generations and shaped every family's story. For the first time in history, however, globally entwined systems of toxic production and consumption are driving accelerated disruptions of our entire planet's ecosystem, affecting every living thing. 
At the dawn of the Industrial Age, European academic painters populated idyllic woodlands with nubile tree nymphs, creating mythological landscapes where female deities offered protection, blessings, seductions. My paintings of women and trees, born in personal sorrow and family history, are dryads for the 21st Century, bearing silent witness to the destructive collision of humanity and nature in the Anthropocene Epoch.