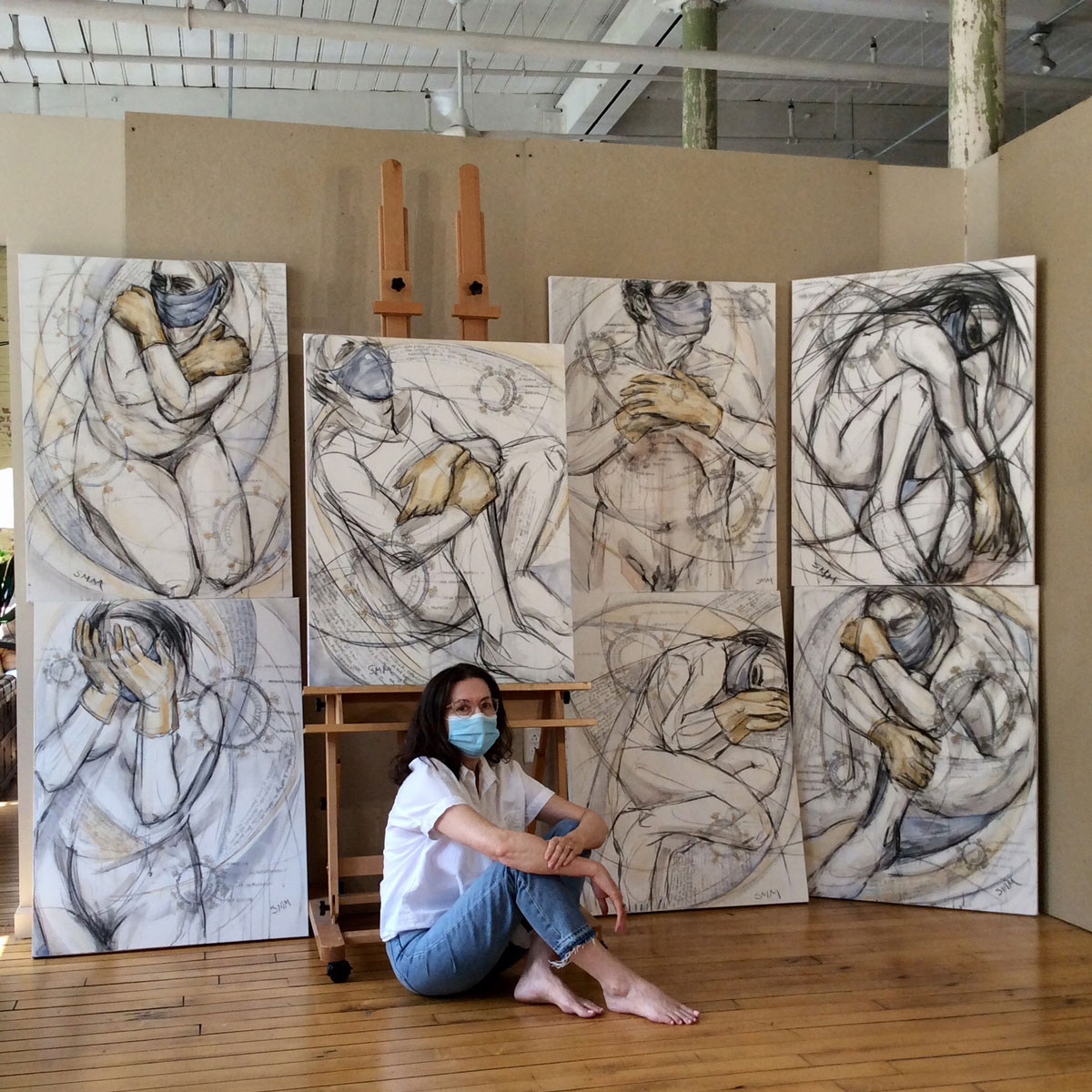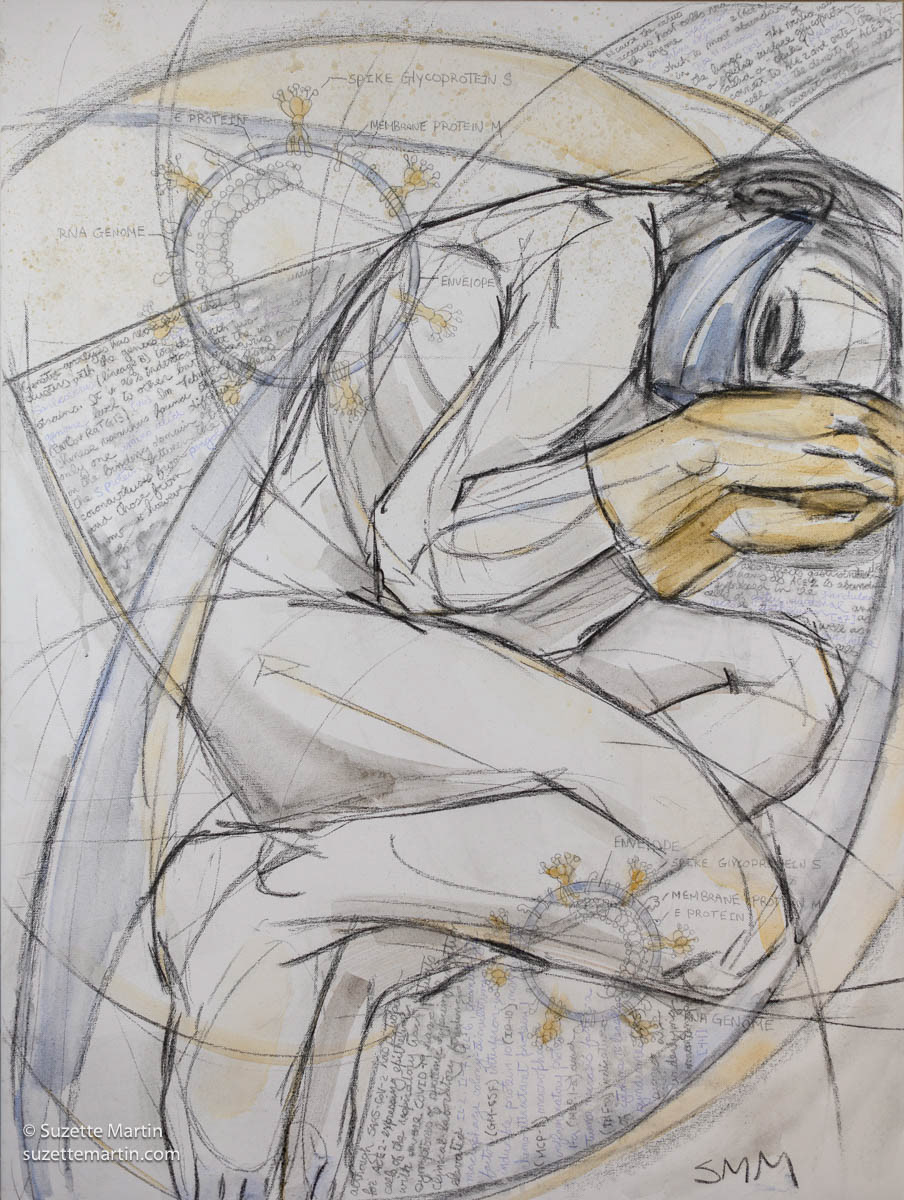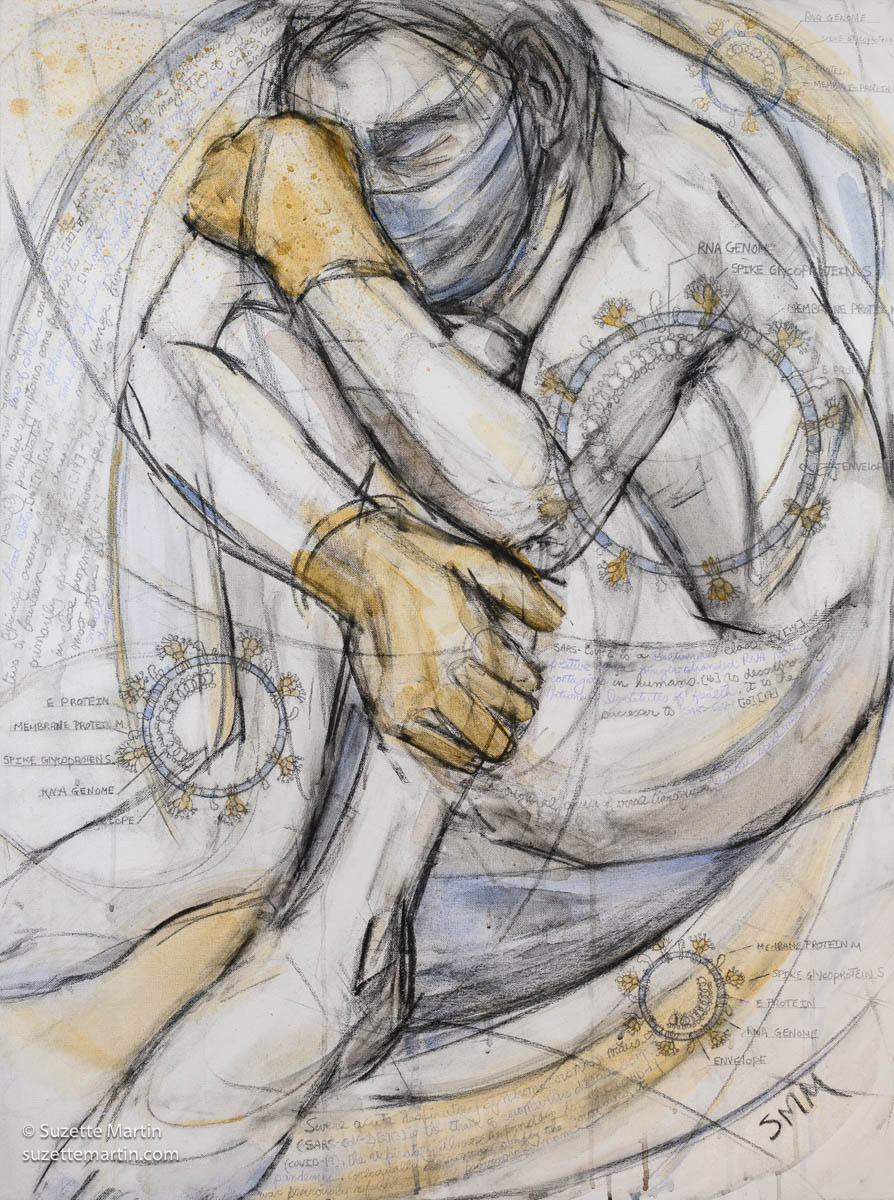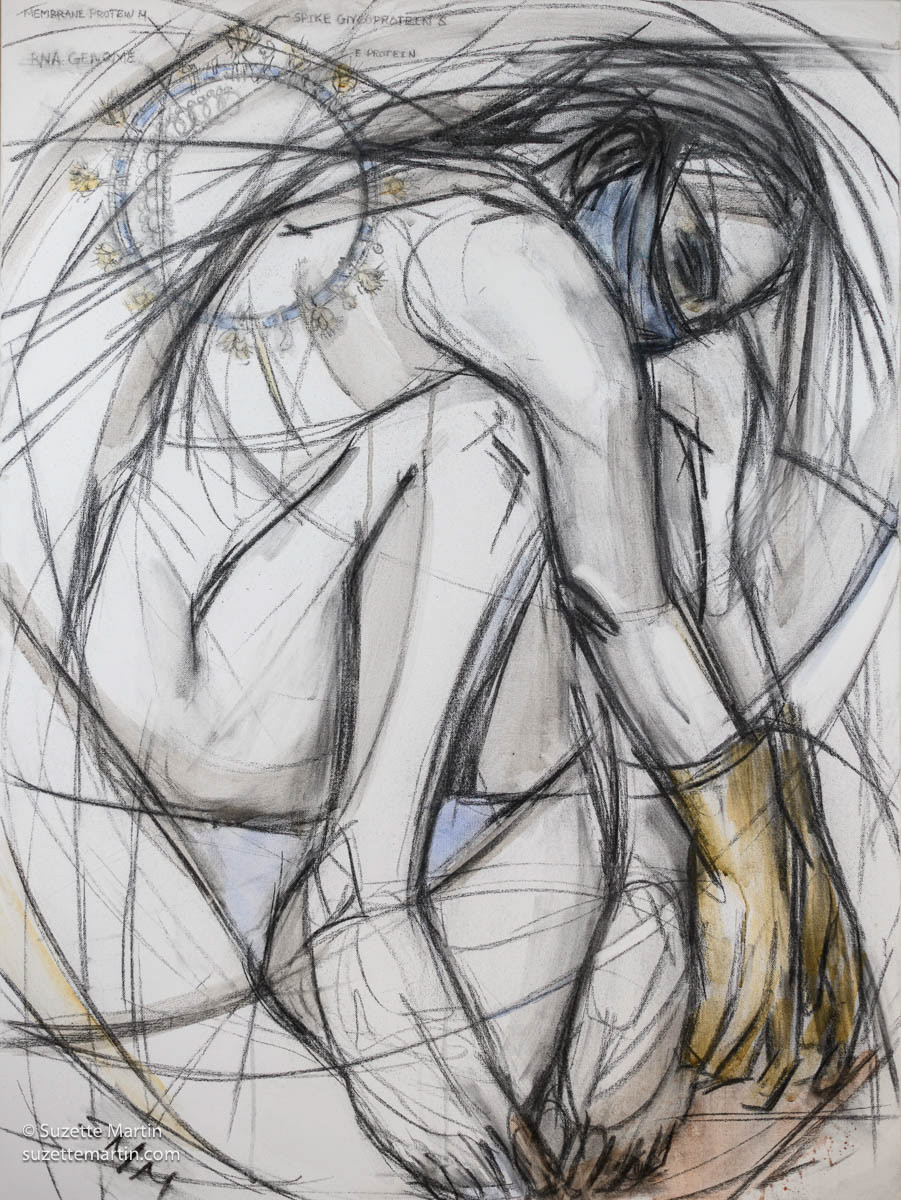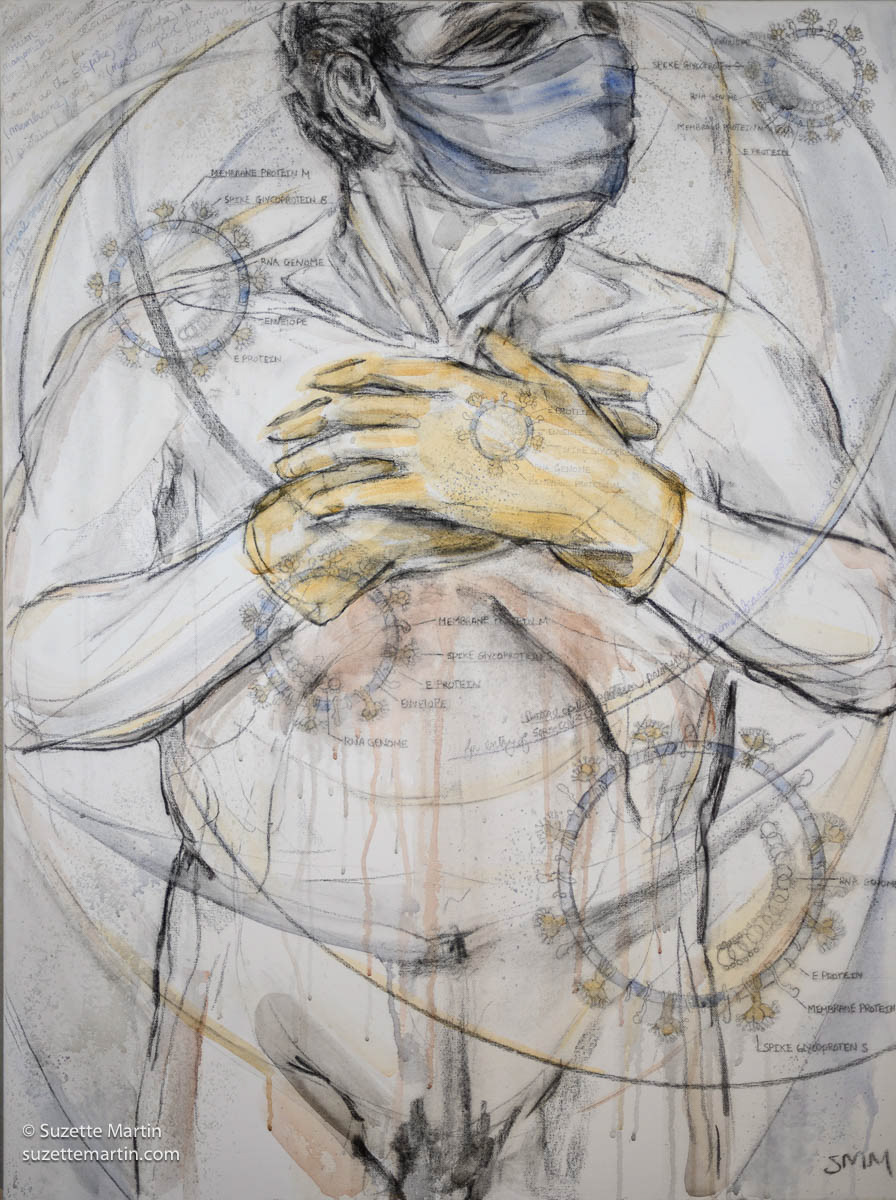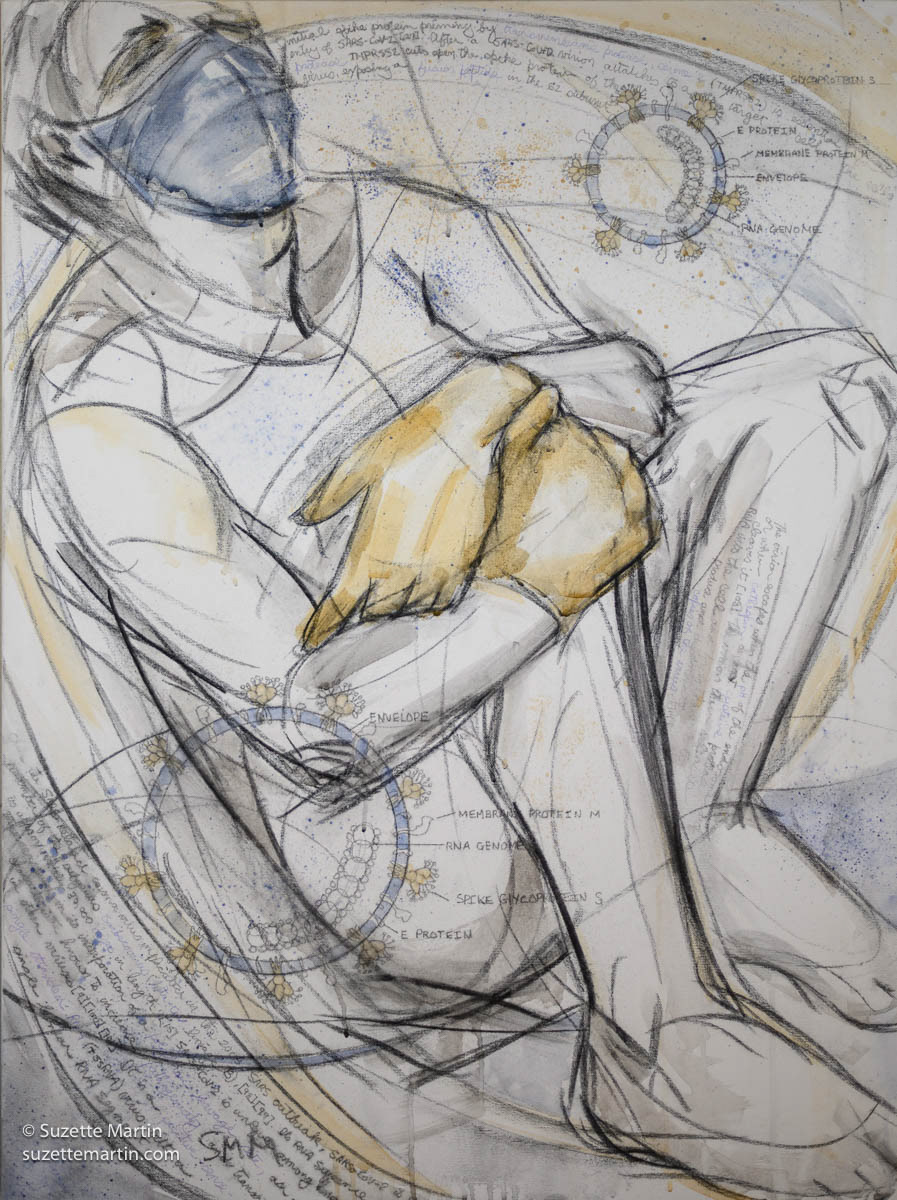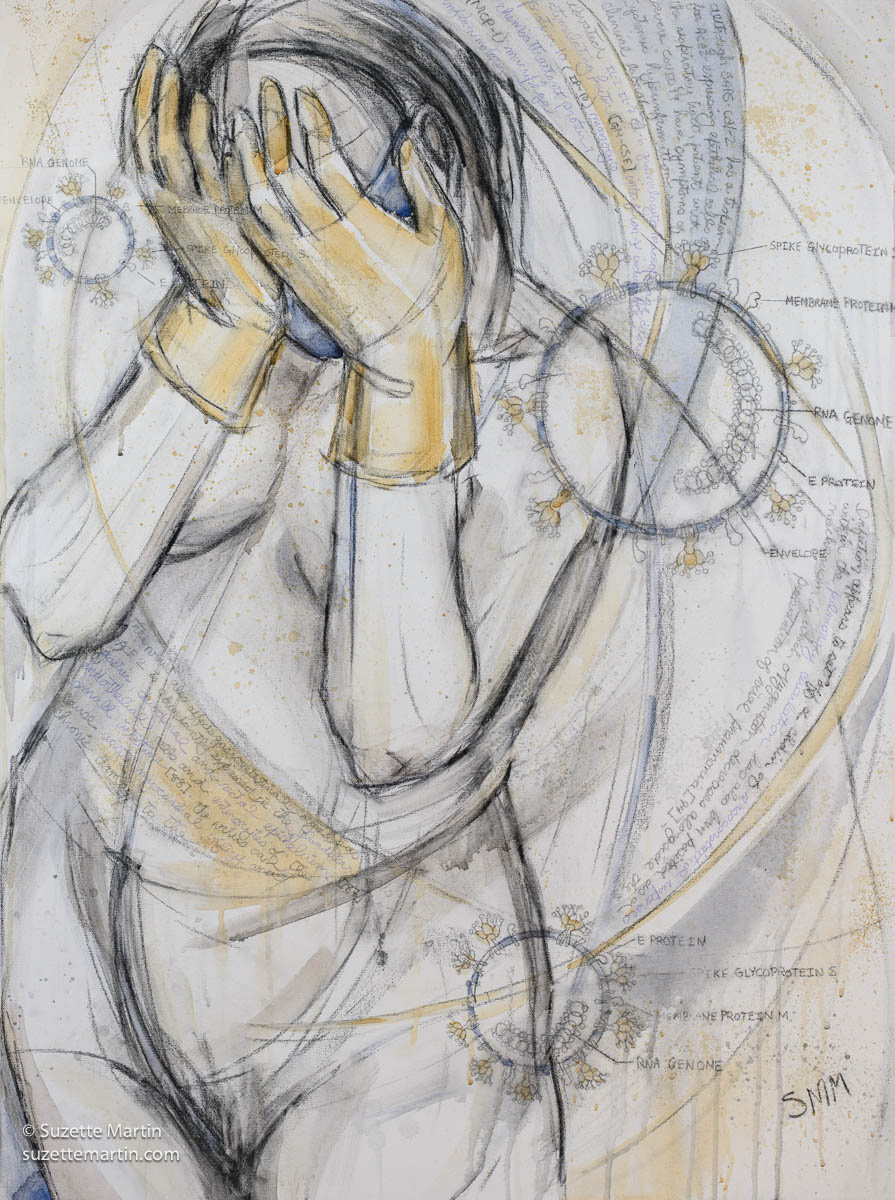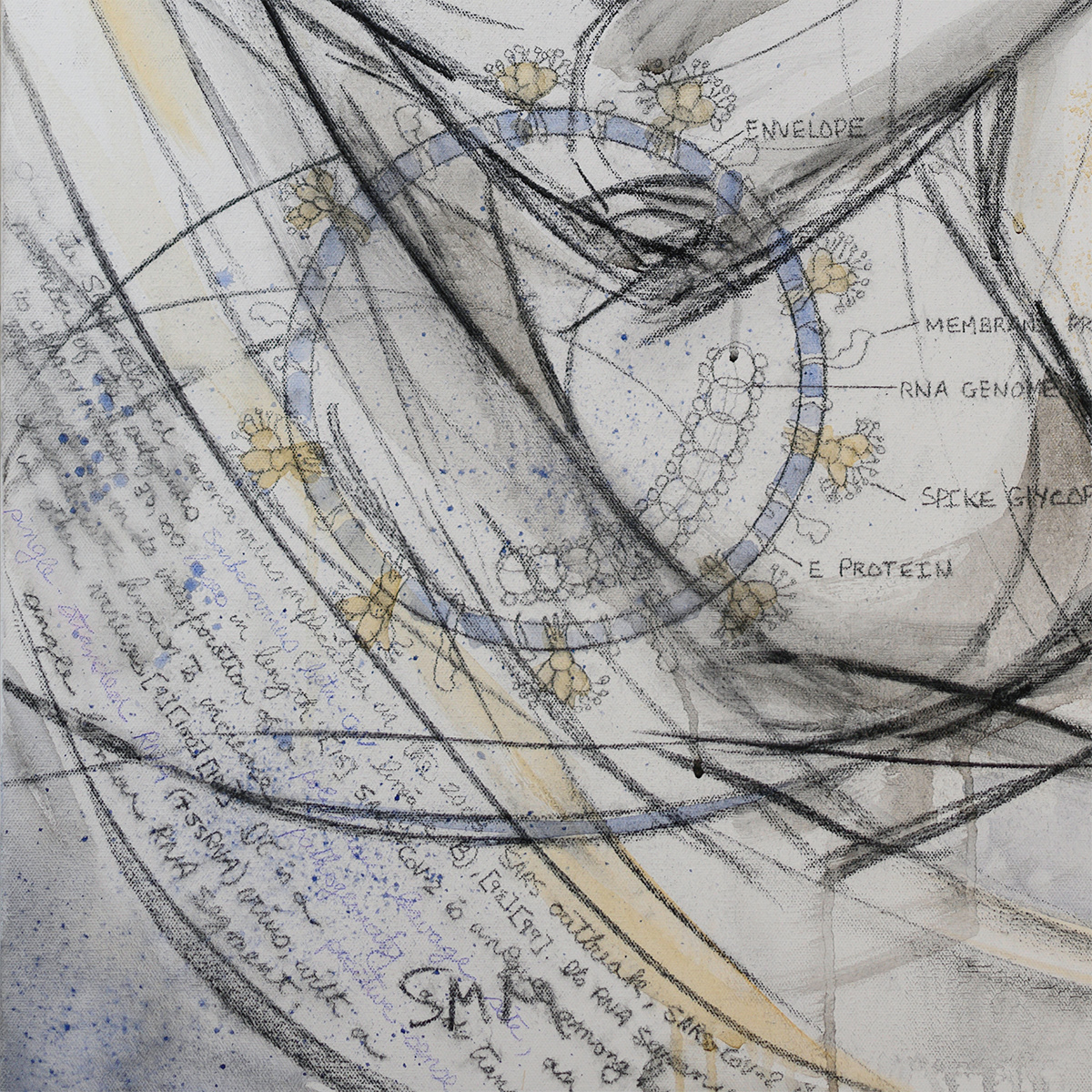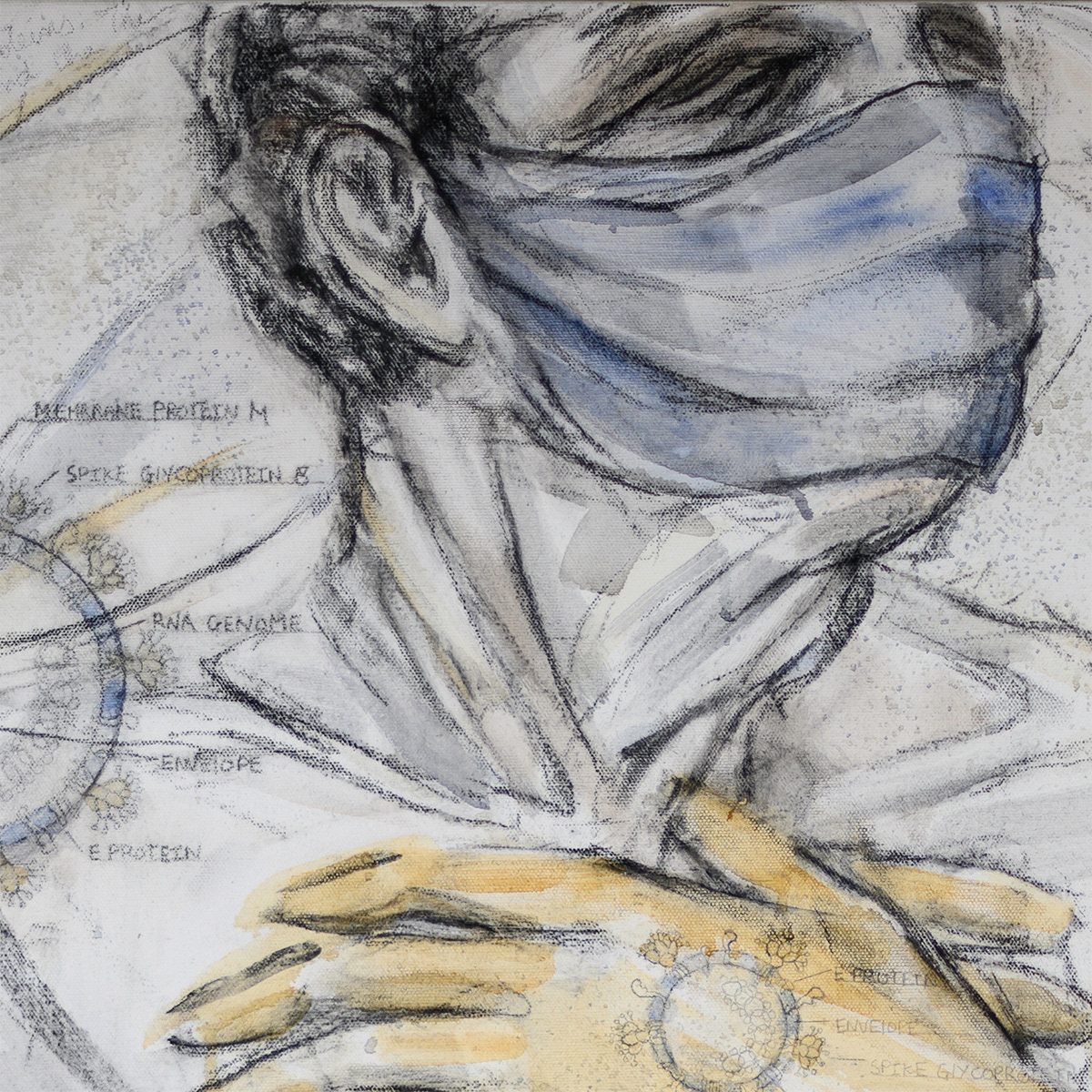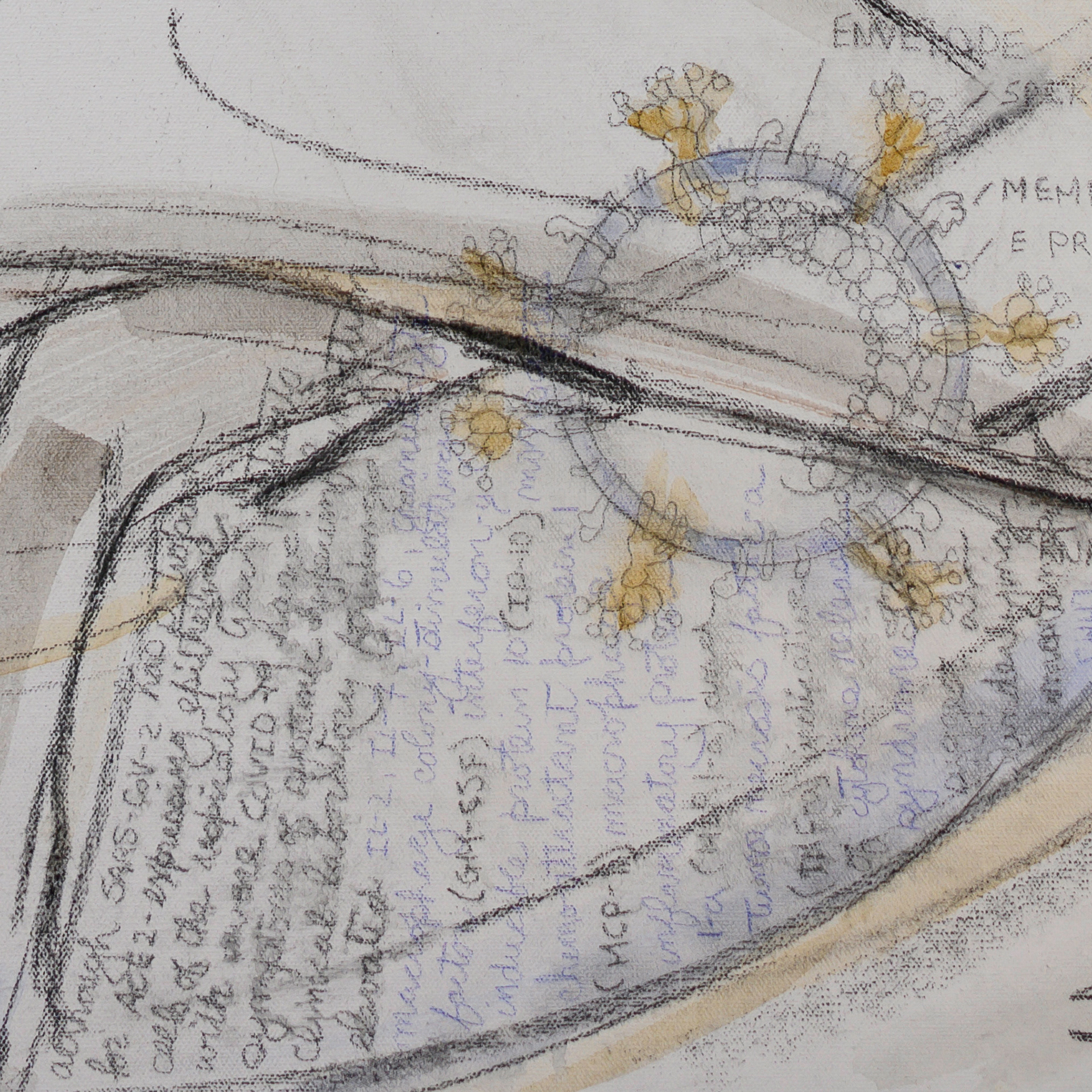 This series of paintings prompted by the CoVid-19 pandemic is centered on the emotional consequences of multiple, cumulative loss: sickness and death, economic disenfranchisement and unemployment, social isolation, disrupted routines, delayed or canceled life events.
There is much to grieve. Elizabeth Kubler-Ross's work on death and dying identified five stages of grief: Denial, Anger, Depression, Bargaining, Acceptance (finding meaning). To this list I would add: Loneliness. Fear. Worry. Exhaustion. Powerlessness. Boredom. Frustration. Anxiety. Resentfulness. Feeling Overwhelmed. Evidence of these emotional consequences can be observed on personal, community, and structural levels across the globe.
The larger-than-life size figures are boxed within canvases in gestures that signal these emotional states. Masks and gloves provide the minimal "personal protective gear" recommended to the general public. Nudity exposes the vulnerability of the body and strips each figure of socially identifiable status. Anatomical distortions and multiple eye levels reference the work of expressionist artists working during the time of the Influenza Pandemic of 1918. Arc lines suggestive of the trajectories of infectious transmission act as visual links among the figures in the series.
It is known that logical thinking, data processing and rationality are difficult to maintain when the emotional, reactive, instinctive mind is triggered. Schematic diagrams of the SARS CoV-2 virus and medical descriptions of the pathophysiology, symptoms and complications of CoVid-19 disease, dissolve and reappear across both figure and ground. This information, gleaned from Wikipedia, is transformed into black and blue cursive handwriting that is unclear, incomplete and confusing.
On a personal note:
Before I transitioned to a career in the arts, my professional background included medical training and experience. I joined the USAF immediately out of high school to finance my college education. I became a medic, and gained a license as an LPN, with several years of hands-on experience caring for the sick and dying.